Blue Grass marked Elizabeth Arden's successful entrance into perfume. In 1929 she had attempted to market six fragrances from French designer Babini, creator of a wedding dress for Katherine Hepburn, but the "Babini" name had no marketing power in the U.S. and the fragrances were dropped.
In 1929 Arden launched four fragrances, all named after herself (La Joie d'Elizabeth, Le Rêve d'Elizabeth, Mon Amie Elizabeth, and L'Amour Elizabeth). These too failed to generate sales.
It was her sister, Gladys, living and managing the Arden interests in Paris, who finally provided the breakthrough. A perfume by Fragonard struck Gladys as being perfect for her sister and she negotiated an exclusive arrangement for it. Soon after sampling the perfume, Elizabeth negotiated a licensing agreement with Fragonard for the perfume that she named "Blue Grass", this time honoring her horses and Kentucky stables rather than herself.
Blue Grass was launched in 1936 by Elizabeth Arden under protests from her sales managers and advisers who feared that a horsey name would be the kiss of doom for the new fragrance. Instead Blue Grass was a wonderful triumph for Arden, helping her out of a cash crunch (brought on by her personal extravagances), and dominating the market for the next twenty five years. Blue Grass is still available at Elizabeth Arden sales counters today.
Blue Grass was introduced with packaging by Nicholai Remisoff, a Russian set designer and illustrator who was frequently called upon by Arden for interior design work for her salons.
Blue Grass is a floral scent with hints of lavender, orange flower, clove, and nutmeg.
—— ## ——
If you have any comments you would like to add about Blue Grass or Elizabeth Arden, please share them with us using the message sender below.
Jeaan Claude Lecoq, 11/10/2021. Bonjour, my mother and my father worked in 1946-1947 in the Elizabeth Arden factory in Saint Maurice, in the suburbs of Paris.
I can't find any information on this factory on internet.
Do you have any information on this plant?
I would be greatful for your help.
Best regards
Jean Claude Lecoq



— —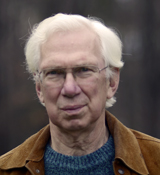 Philip Goutell
Lightyears, Inc.