Museum of Modern Perfume
The great fragrances of today can be easily found at perfume counters and on the internet. But both great and lesser fragrances of yesterday are harder to find — but often very much worth finding.
In on online museum you can't smell the fragrances the way you could with tester bottles at a perfume counter. But you can see the bottles and the packaging, and you can study who created what — and what these creations looked like.
For more information on select fragrances, visit our Museum Bookstore.
---
---
---
---
---
---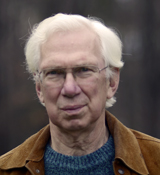 Philip Goutell
Lightyears, Inc.