New Book! How to create an international production formula for your homemade perfume
Immortalize your perfume now, before it's too late!
Books & Guides
Written by
me
to help
you!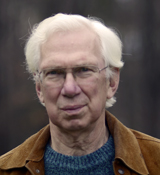 Philip Goutell
Lightyears, Inc.
The books and guides advertised on this page are my own. They can help guide you through the process of creating and marketing your own perfume. All titles are available as instant pdf downloads. Some are also available in softcover, through Amazon.
Perfumery Course
Learn perfumery. Create your own fragrances from scratch, from professional aroma materials. Our friends at PerfumersWorld offer their very reasonably priced home study Foundation Course: The Art and Technology of Fragrance Creation. The package includes well structured lessons and all lab supplies and aroma materials needed to create a very wide variety of fragrances.
There is no better time than now to develop your skill as a perfumer and begin to compound your own fragrances.
PerfumersWorld is also a source of a very wide range of perfumery creation materials which they make available in both large and small quantities (no minimum order). Listings of other sources of perfumery materials and equipment can be found here.