If you have any comments you would like to add about older Colgate bottles or Colgate, please share them with us using the message sender below.
John Gittins, 03/22/2023. I recently found a brown glass Colgate & co. New York bottle with the older style trade mark. The shape is similar to this bottle but it has a simpler rolled top. It did not have a stopper when I found it. On the base there is an embossed W or M. The bottle is 22.5 cm tall and 7 cm wide at the base. Would this have been a perfume bottle? How old might it be?


— —

Ron Michaels, 09/28/2022. What year did they start using the trade mark? I have an old Colgate & Co Bottle New York with a W2 in the center of the bottom. All the Embosing is on the bottom Nothing on the bottle. sides of bottle is ribbed. tht topand neck have been tool applied. Shows some twist marks on the neck. There is no Trademark. i know they started the Colgate & co after 1857 and Automatic Bottle machine with seams looks like by 1872. Im just trying to piece together a date. The bottle is 4.5" tall and 1.75" wide Thank you for your help

— —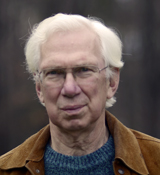 Philip Goutell
Lightyears, Inc.