"Corse" is, of course, Corsica, François Coty's place of birth. This bottle of Jasmin De Corse perfume by Coty is part of a three bottle set with a leather traveling case. While the complete story of Jasmin De Corse is not known, we can be sure that François Coty played an important role in its development.
Jasmin De Corse was sold by Coty for a number of years and apparently achieved a nice following among members of the Russian court, but never became a Coty best seller in the West and it is often omitted from lists of vintage Coty fragrace.
The bottle shown here has a metal cap that fits over a small knurled, glass stopper.
—— ## ——
If you have any comments about Jasmin De Corse or Coty, please share them with us using the message sender below.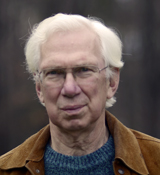 Philip Goutell
Lightyears, Inc.