D'Orsay's Mystere perfume is as mysterious as the company's own history. We know more about Mystere thanks to a bottle created for it by René Lalique than we do for the perfume itself.
D'Orsay itself was a marketing company, created to take advantage of the legend of Count Alfred D'Orsay (1801-1852) who dabbled in perfume and died before Parfams D'Orsay was established (1865).
The bottle shown here is not the famous René Lalique bottle. Nor is it close to Lalique's style. It is, however, an extremely elegant and very "20th Century" bottle. And we do know that D'Orsay employed a number of leading French glassmakers, including Baccarat and Nancy. Additionally, we know that designer Julien Viard did work for D'Orsay.
Of Mystere perfume itself, we know only that it was introduced around 1915.
—— ## ——
If you have any information on Mystere, or D'Orsay, please share it with us using the message sender below.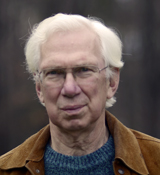 Philip Goutell
Lightyears, Inc.