La Flambée represents the last gasp of that pre-war era, an era that changed d'Orsay dramatically due to its German ownership and the wartime confiscation of German property, and produced some of the last great perfumes that were on the cusp of the old and traditional and the new perfume styles and technology that would emerge in the 1920's.
Octavian suggests that La Flambée was "rose+jasmine with several very new and fashionable notes on a woody base." The suggestion is that it might have made some use of aldehydes (C9, C11, C12, C10, C12MNA ???), but this is suggested rather than stated. In fact, while we have the lovely bottle by Baccarat, we know little or nothing about the fragrance.
Lalique is said to have done another bottle for La Flambée in the 1920. The original bottle may have been designed by Paul C. Delaize. French-born Delaize, wounded four times in the War and awarded the croix de guerre, was later attached to the French legation in Washington and he married an American woman. During the 1920's and early 1930's he filed a number of U.S. patents for bottles used by d'Orsay. (At least one patent was also filed in the U.S. by d'Orsay owner, Jacques Guérin.
—— ## ——
Photos of La Flambée courtesy of Ermina Bosch.
If you have any information on La Flambée, or D'Orsay, please share it with us using the message sender below.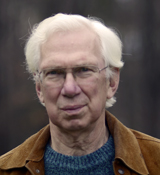 Philip Goutell
Lightyears, Inc.