Marked on top: "DeVilbiss, Toledo, Ohio, 15". DeVilbiss went a long way with medical atomizers before turning their technology to perfume and paint.
While we have no date on this model at present, DeVilbiss records have been well preserved and, no doubt, records exist that would show the years during which this model was marketed.
Our interest in showing it to you is because it was DeVilbiss more than another other American company that ultimately introduced one wonderful perfume atomizer after another — but the technology was all derived from Dr. Allen DeVilbiss's medical atomizers which he had begun marketing in 1890. It was not until around 1907 that the company began on its highly successful plunge into perfume and paint.
DeVilbiss stopped making perfumizers (as they called them) in 1969 but today, as part of Illinois Tool Works, they continue to use the basic technolgy seen in this medical atomizer to make one of America's most popular professional paint guns.
—— ## ——
If you have any comments you would like to add about DeVilbiss Medical Atomizers or DeVilbiss, please share them with us using the message sender below.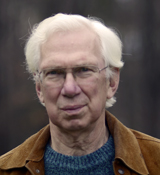 Philip Goutell
Lightyears, Inc.