When Thomas DeVilbiss took his father's medical supply company into beauty products — perfume atomizers — he demonstrated not only an eye for the functional (and profitable!) but also for beauty. DeVilbiss searched far and wide for the best glassmakers and artisans and created a line amazing for its sophistication and technical variety.
This model shows how DeVilbiss made use of a finger operated, press down spray pump of a type not so different than those used on almost all perfume bottles today. Of course DeVilbiss patented each new development of its pump, thereby giving itself some protection against competition.
—— ## ——
If you have any comments you would like to add about DeVilbiss Perfumizers or DeVilbiss, please share them with us using the message sender below.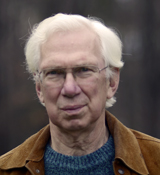 Philip Goutell
Lightyears, Inc.