François Coty is generally credited with creating (or closely directing the creation) of Émeraude, which was first launched in 1921. The fragrance has survived in many packages and possibly a number of reformulations. The bottle shown here is neither vintage nor modern but, what I would call, "1950's drugstore". (I don't know the actual date of this bottle.)
The significance of this bottle, aside from the fragrance which still has a wonderful aroma and, when tested, proved quite long lasting, is that the bottle sports a modern, crimp-style spray pump. But, what marks this bottle as "early crimp" is the crimp marks on the pump which can be clearly seen in the photograph at the right when it is enlarged (click to enlarge).
Today crimp-style fine mist spray pumps are ubiquitious. But these crimp marks have long since disappeared, thanks to the improved collar designs of today's crimp machines.
Coty was known for vertical integration. Everything from fragrances to bottles to package design was generally done in house. Even in the early days when Coty hired master designers such as Rene Lailique, just as soon as Coty saw what needed to be done, he established his own factory to do it.
Undoubtedly this bottle in its day represented state of the art package design, even though it has the look and feel of a drug store product.
—— ## ——
If you have any comments about Émeraude, this spray bottle or Coty, please share them with us using the message sender below.
Trudy, 08/09/2022. I just got a bottle from eBay. It looks exactly like the one in the photo in the article. I'm dying to know which years this might be from.

Thank you!


— —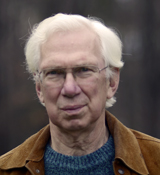 Philip Goutell
Lightyears, Inc.