Fleurs de Rocaille (Flowers in a Rock Garden) is one of the later collaborations between perfumer Ernest Daltroff and Caron's artistic director and Daltroff's colaborator, Félicie Wanpouille. Originally introduced in 1934, the bottles shown here are a more recent version. The perfume, however, is not an atomizer (although it looks like one!) Rather, this is a purse size package and a very elegant one too, which was made in New York from Caron's (imported) perfume.
Like many of Caron's perfume themes, this one has a specific focus — flowers in a rock garden — and was, quite likely, inspired by some actual rock garden Daltroff and Wanpouille had enjoyed.
The fragrance evokes the cheerfulness of springtime. The composition places its emphasis on a harmonious blend of bergamot, bois de rose, jasmine, carnation, rose, iris, jonquil, santal, musk, and civette.
During the 1930's, Caron was seeking to broaden it's international base. This New York produced package (seen above to the right) is proof of it's success.
Additional Fleurs de Rocailles bottles are shown below.
—— ## ——
If you have any information on Fleurs de Rocaille perfume or Caron, please share it with us using the message sender below.
Kathy Covert, 12/15/2021. This scent only exists in my memory. It's wonderful! My mother wore it in the 1950's - 60's. She bought it at Oser's in Chico, Ca. I asked about it around 10 years ago at Nordstrom in Sacramento. They had no idea what it was. But I sure would like to get my hands on it!


— —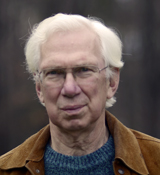 Philip Goutell
Lightyears, Inc.