Guerlain is famous for using a single bottle for many different fragrances. This bottle most likely was used on a sales counter. The bottom is marked "Bottle Made In France" and "Baccarat France", and bears the Baccarat trademark. The word "Guerlain" appears on the mount (the spray aparatus).
One edition of this style of Guerlain bottle was mated with a heavy leather travel case from Hermes. Today this would seem like an awkward way to carry perfume but, in its day — when travelers were not restricted by the weight or amount of their luggage — it was an elegant solution.
—— ## ——
If you have any comments about this bottle or Guerlain, please share them with us using the message sender below.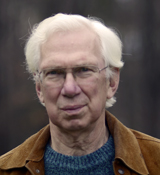 Philip Goutell
Lightyears, Inc.