Jolie Madame was created by perfumer Germain Cellier of the fragrance house of Roure-Bertrand-Dupont for Pierre Balmain. Balmain, like Chanel, used simple, stock bottles with the plainest of labels. He was content so sell the contents of the bottle and concentrate the rest of his creative energies on his dresses.
—— ## ——
If you have any information on Jolie Madame, Germaine Cellier or Pierre Balmain perfumes, please share it with me using the message sender below.
E maaza, 01/06/2021. My mother in law loves this perfume, and I she keeps talking about it, so for her bday on February. I would like to buy her one, any clues where I could get a bottle? Thank you - elsa


— —

Nancy Domenico, 03/15/2019. I have this bottle of Jolie Madame and it sits on a square base with the name also printed on it. My dad gave it to my mother many years ago I don't believe it has ever been opened but evaporated my mother gave it to me long ago, does it have any value besides sentimental. I have no idea of the year just long ago. Thanks Nancy


— —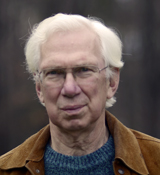 Philip Goutell
Lightyears, Inc.