The Kantleek atomizer could be used with aqueous, alcoholic, silver (?) or oil solutions. The mount had a locking device and, "This atomizer will not spray when locked." When the top was twisted on way, the atomizer was locked. To use the spray, it was twisted the other way. The dip tube was glass. The nozzel was slightly adjustable or at least removable for cleaning.
The locking mechanism on the mount was very similar to that used for Coty's A'Suma and other Coty perfumes.
The Kantleek was advertised as a "Leak-proof, Clog-proof, Adjustable Spray".
—— ## ——
If you have any comments about the Kantleek, please share them with us using the message sender below.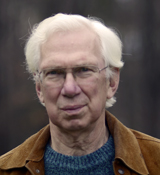 Philip Goutell
Lightyears, Inc.