Kölnisch Wasser, or Eau de Cologne, traces its roots in part back to Giovanni Paulo Feminis, an Italian barber from Val Vigezzo, Italy, who settled in Cologne, Germany, around 1695. Feminis was in possession of a secret formula for what he called "Acqua Mirablis" — a combination fragrance and cure-all. It was this formula which Feminis hoped would bring him wealth.
Faminis, it is said, passed the formula on to a Piedmontese distiller, Giovanni Maria Farina, who had also settled in Cologne.
Around 1709, their formula hit the market and in 1727, it was granted a certification by the medical college at Cologne.
As the Farina family grew and branched out, so too did their formula — or versions of it.
In 1806, another Giovanni Marie Farina (or Jean-Marie Farina, in French) settled in Paris and began to promote his version of the formula there. He passed his secrets to Léonce Collas in 1840. Collas sold it to Roger & Gallet in 1862. Gucci, the current owner of Roger & Gallet, continues to market their version of the secret formula.
We're not certain which branch of the family this bottle derives from but clearly it strives to establish itself as being the original product.
—— ## ——
If you have any information on Echt Kölnisch Wasser or Johann Maria Farina or Roger & Gallet, please share it with me using the message sender below.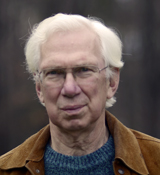 Philip Goutell
Lightyears, Inc.