Marcel Franck introduced the "Escale" ("Port of Call") Travel Atomizer in 1936 and continued to produce this model until 1972. The "Escale" may be the most sophisticated mount ever made, with 26 individual solid brass parts, each electroplated three times to insure durability. Unlike other atomizers of it's day, the "Escale" has no rubber or cloth parts to wear out.
The disk-shaped metal pump rotates over the head of the mount, opening or closing the gate valve. Marcel Franck gave its guarantee that this atomizer positively would not leak.
The bottle with the "Escale" is by Bacarrat and the bottom is marked "Marcel Franck, Made In France; Bacarrat, France" and displays the Bacarrat trademark.
The chrome plated mount is marked "Escale Bte SGDG, Marcel Franck, Made In France".
—— ## ——
If you have any information on the "Escale" or Marcel Franck, please share it with us using the message sender below.
Ronnie, 03/18/2019. I have an Escale perfume bottle that looks very similar to the one in your photo with the diamond cut pattern, and it says Made in France with a U.S. Patent number although it does not say Marcel Franck. Was there ever a time when they did not put Marcel Franck's name on it. Other than that it is identical



— —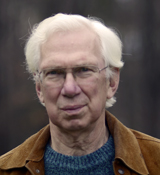 Philip Goutell
Lightyears, Inc.