L'Air du Temps, created for Nina Ricci by Roure perfumer Francais Fabron, was launched in 1948. The dove bottle, first introduced in 1951, has existed in several configurations. Originally designed by Jean Rebull with a single dove, the design was later modified by Robert Ricci, Nina Ricci's son, and his friend Marc Lalique into the famous double dove design.
The dove bottles were produced for Nina Ricci by Lalique. Other bottles for L'Air du Temps were produced by Brosse.
L'Air du Temps had been cited as one of the best examples of a perfume built on the "pyramid" structure associated with the "method" of Roure perfumer-teacher, Jean Carles — a base of low volatility materials, a "heart" that gives the theme of the fragrance and a top note that lingers for a few moments, as an introduction to the concert, so to speak.
In the case of L'Air du Temps, the top note is a fleeting scent of gardenia and bergamot; the heart is spicy carnation backed by jasmine, rose, ylang-ylang and orris; and a solid, lingering basenote of sandalwood and musk.
Click to enlarge

"Double dove" bottle of L'Air du Temp in presentation box, as seen from the top.
—— ## ——
If you have any information on L'Air du Temps or Nina Ricci, please share it with us using the message sender below.
Natasha, 09/28/2022. Hello there. I am lucky enough to own a single dove 15ml bottle still in the original box. Sadly the box is soiled because it has been stored on its side and in spite of being sealed, the juice has leaked over the years. Was this, the original one dove version, not manufactured by Lalique, or was the designer working with Lalique?


— —

Jayne Holmes, 08/25/2022. Good evening. I am having a reflective evening and going through items from my late mothers estate, she died 24 years ago now. I have come across a sealed box on may occassions of Nina Ricci parfum and have become quite enquisitive about it. On looking at this sealed box, I believe that this may well be an original edition comprising of the single dove artwork on the box of L'Air du Temps. The size of the parfum sealed inside the box is 1/3oz, the outer packaging has a gold seal sticker with NR Paris embossed on it. There is a very beautiful single dove on the box itself. How would I go about dating this and finding out more?



— —

Umed Ebebekir, 12/15/2021. Hello, I have a boks L'Air du Temps from 1948 orginal un used, do u know what is Worth it this now?

— —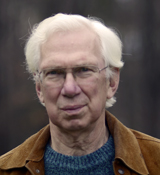 Philip Goutell
Lightyears, Inc.