Do you remember the Fuller Brush Man?
Daggett and Ramsdell partnered with Fuller Brush for at least some of the distribution of their Magic Moment fragrance. The Fuller Brush company sold their brushes door to door and many a housewife probably found a small bottle of perfume a pleasant distraction from their daily routine.
The bottle is small and almost certainly was used as a gift. We don't know whether it was a reward for a purchase or just a tool to help the Fuller Brush Man get through the door to engage the housewife. Probably a free gift at the knock on the door.
If you have any information you would like to share about Magic Moment, Daggett and Ramsdell, or the Fuller Brush Company, please use the message sender below.
—— ## ——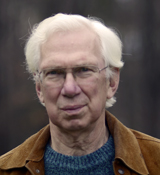 Philip Goutell
Lightyears, Inc.