Introduced by Roger & Gallet in 1895, this particular bottle reached the United States in 1900. How do we know? Because the U.S. tax stamp on the bottle is dated August 20, 1900. The tax stamp is an exhibit in itself, 2-1/2 cents for a "Proprietary", Series 1998, with a picture of a battleship on it.
A second seal on the bottle testifies that Roger & Gallet of Paris, France, were the winners of the Grand Prix, Paris 1989.
We have no other information on this fragrance. The bottle has long since lost any aroma it might have carried.
It is interesting to note that although the bottle is rather plain, Roger & Gallet were not oblivious to public relations and promtion. Thus the Grand Prix seal on the side of the bottle. This bottle was created just before the dawning of beautiful, promptional, and affordable bottles for the middle classes.
Detailed photographs of
Peau d'Espagne showing tax stamp
and "Grand Prix" sticker
—— ## ——
If you have any information on Peau d'Espagne or Roger & Gallet, please share it with me using the message sender below.
Lisa Gibbs, 03/22/2023. I have the same bottle . I found it 40 years ago in goldmine area of Colorado US. It was in a riverbed
I think the label was leather. It is empty but has the Grand Prix decal and label .
I want to sell it can you direct me? Would love to smell this way de leather scent. Maybe the subsequent company has it
Any help really appreciated.
The stopper is missing some cork and has raised letter H and N .
Maybe that isn't not original but you might know
Best
Lisa Gibbs


— —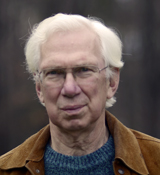 Philip Goutell
Lightyears, Inc.