The Catalan firm of Myrurgia was launched by the Monegal family in 1916. Promesa was introduced in 1917, making it one of the earliest Myrurgia fragrances. This was a year when much of Europe was at war, and the Bolsheviks were beginning to consolidate their power in Russia. In Spain, Myrurgia was at the beginning of its rise to power, a rise that would make it, for a while, Spain's greatest fragrance manufacturer.
The original Promesa has long since disappeared from the market. In 2000, Puig, the new owners of Myrurgia, reintroduced the "Promesa" name, targeting older women who would have recalled their mother's use of the original.
—— ## ——
If you have any comments you would like to add about Promesa or Myrurgia, please share them with us using the message sender below.
Avanira Ferreira Brito, 07/29/2020. Minha mãe usava!

— —

Katarina Alves Costa, 03/19/2019. Eu amo o perfume Promesa, minha mãe o usou ppor toda sua via.

— —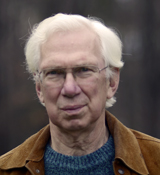 Philip Goutell
Lightyears, Inc.