Un Air Embaumé was Rigaud's great success and sold for many years. The fragrance was a flowery, amber, woody perfume.
Marcel Duchamp, in collaboration with photographer Man Ray, created their own "brand" of perfume from a classic Un Air Embaumé bottle (not the more modern one shown here.) The product was called Belle Haleine and included several insider ironies in the presentation.
—— ## ——
If you have any comments about Un Air Embaumé, this bottle, or Rigaud, please share them with us using the message sender below.
Adao Sedenil, 04/26/2007.
The first design for "Un Air Embaumé" is attributed to Julien
Viard. Cordially, Adao Sedenil.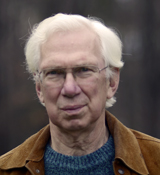 Philip Goutell
Lightyears, Inc.