This bottle came from a drug store in Canada. It was purchased because of the interesting atomizer locking mechanism on the bottle. Similar mechanisms are used for other cosmetic and health products and perhaps even linen sprays but rarely seen on a fragrance.
Roots is a big Canadian multi-product line operation. Fragrances are but a small part of what they sell. But what is interesting if we think back to the Coty Lock-Atomizer of the mid to late 1930's and compare it to this lock type atomizer, we find some remarkable similarities.
The atomizer on this bottle is a pump, not a bulb as in the early Coty version. Depress the button the the spray sprays. But to depress the button, it must line up with the notch beneath it. Otherwise the atomizer is "locked" — and spill and leak resistant.
Now, when we look at the bottle of this bottle and read the text on its "distribution" label, we find that Roots Unisex is distributed by the Lancaster Group ... which is owned by Coty.
Was the earlier Lock-Atomizer the inspiration for the Roots model? We certainly don't know but it is interesting that this innovation has been kept in the family.
—— ## ——
If you have any comments about Roots Unisex, this spray bottle or Coty, please share them with us using the message sender below.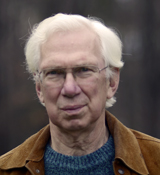 Philip Goutell
Lightyears, Inc.