Tresor, launched in 1990, was created for Lancôme by IFF perfumer (and later, vice-president) Sophia Grosjman. The "Trésor" name had first been used by Lancôme for a 1952 fragrance but it ws this second Tréor that has been the real success for Lancôme and it parent, since 1964, L'Orèal.
The fragrance itself has top notes of rose, lilac and lilly of the valley, a heart of iris and heliotrope, then saldalwood, musk and amber — modified by peach and apricot — as its base.
The inverted pyramid bottle was designed by Style Marque.
From a perfumer's point of view, Tréor is significant for its structurew. In fact, describing Tréor in the classic top note, heart note, base note manner overlooks the fact that Tréor was constructed through a unitary method in which the top note, to a large extent, holds its power throughout evaporation.
Grosjman has been credited with pioneering this marketing-oriented structure in which the fragrance that the consumer received from the first application (or tester blotter) is, for the most part, the fragrance that remains on her body. There is none of the traditional unfolding of one layer into another — and disaappointment from the fragrance changing away from the first scent out of the bottle.
It is said that eighty percent of the Tréor formula consists of methyl ionone (iris), Iso E super (woody), Hedione (jasmine) and Galaxolide (musky) — all powerful synthetic aroma materials.
—— ## ——
If you have any information on Tresor or Lancôme, please share it with us using the message sender below.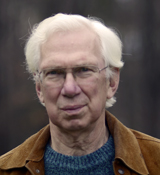 Philip Goutell
Lightyears, Inc.