"Le Weekend", introduced by Marcel Franck in 1948, is slightly smaller than a business card. It easily fits in pocket or purse and, due to the unique Marcel Franck construction, when the stopper is screwed closed, it will not leak.
Like other Marcel Franck perfume atomizers introduced since the late 1920's, it uses an all metal construction (although there are several internal non-metal gaskets) and has very long life and reliability. Solid brass parts are used which are then electroplated to insure durability. Unlike other perfume vaporizers of its day, there is no rubber ball to dry out and no fabric (that would cover the ball) to wear out. It is this lack of the atomizer ball that gives these Marcel Franck atomizers a uniquely modern, and somewhat industrial, look.
"Le Weekend" was available plain or fancy. Marcel Franck offered a deluxe version covered in snakeskin as well as a plain, chrome version for those who wished only the functionality. The model shown here is in the middle range — filagree patterned and gold plated. While we don't know its exact age, it is in perfect working order.
For use, the neck screws open; when finished, the neck screws closed again. The filagree disk is the pump and will pump quite easily.
The markings on the model shown here read: "Marcel Franck, Made In France, Week-End".
At right: "Marcel Franck presents the Week-End for the handbag" Front page of instruction sheet which came with Le Week-End.

At far right: Front of package of fine wires which accompanied Le Week-End. These were used to clean free the passages, should they become clogged with dried perfume.

Click on image to enlarge



Front page of instructions for "Le Week-End " Purse Atomizer By Marcel Franck

Click on image to enlarge



Front of packet of cleaning wires for "Le Week-End" purse perfume atomizer by Marcel Franck

Click on image to enlarge



Inside page of instructions for "Le Week-End" purse perfume atomizer by By Marcel Franck

At left: Inside page of instructions for Marcel Franck Le Week-End purse atomizer for perfume. Instructions tell how atomizer is to be filled and how it is to be used.

At right: Back of packet containing cleaning wires for Marcel Franck atomizer, giving instructions for use. If the orifice should happen to become clogged with dried perfume or whatever, introducing one of these fine wires into the opening of the atomizer should free up the passage and correct the problem.

Click on image to enlarge



"Escale" Travel Atomizer By Marcel Franck
—— ## ——
If you have any information on "Le Weekend" perfume atomizer or Marcel Franck, please share it with us using the message sender below.
Holly Eglsaer, 12/16/2022. I found a Marcel Franck Chanel le weekend atomizer bedazzled with crystals including the Chanel logo.
Have you seen one of these before?


— —

--, 01/06/2021. not so much of a comment but a question
do you have the spare atomizers that fit on the standard Marcel Franck bottles?
I have a crystal bottle with a gold plated top
where one of those atomizers would screw up ( mine unfortunately lost)
-- end --

— —

Lila Nickerson, 01/06/2021. Hello, I recently acquired one of the "week·end" perfume atomizers. I think it is absolutely awesome. I would like to know if you have any suggestions on cleaning it? Do you think that it is okay to clean it with warm soapy water and rinse it very good? Any information that you provide would be greatly appreciated.
Thanks, Lila


— —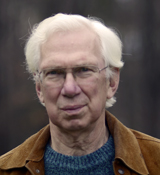 Philip Goutell
Lightyears, Inc.