Zibeline was one of a group of three perfumes that launched the business of Perfumes Weil. Prior to the introduction of their perfumes, the Weil family had been furriers and, so the story goes, their venture into perfume resulted from the request of a client to make a perfume that would be suitable to wear with furs.
The resulting fragrances helped mask the mustiness of Weil's expensive fur coats and were guaranteed not to harm the fur itself.
Introduced in 1928, Zibeline (sable) was created for Parfums Weil by Claude Fraysee with, it is said, the assistance of his perfumer daughter, Jacqueline. (Fraysee's sons were also perfumers. Son Andre became known for his work with Lanvin. Son Hubert for Synarome.)
An EDT version of Zibeline was released in 1930. After the Weil family was forced out of France by Hitler, they reestablished themselves in New York. Zibeline was one of the first perfumes released from their new location.
Zibeline has been described as a floral chypre intended to recdall the steps and massive oak forests of Imperial Russia. The bottle shown here is a Zibeline lotion from France.
—— ## ——
If you have any comments you would like to add about Parfums Weil or Zibeline, please share them with us using the message sender below.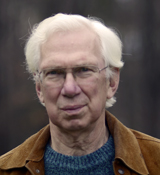 Philip Goutell
Lightyears, Inc.