Alfred Wright was born November 6, 1830, at Avon, New York. At the age of 20, he entered the hardware business in Rochester, New York. Around 1864, Wright left Rochester and traveled to California. With his brother, William, he established a proprietary medicine business in San Francisco. Leaving his brother in San Francisco, Wright returned to Rochester and went into the perfume business. Interestingly, this was about the same time that the Colgate company began to turn itself into a perfumery.
The original Alfred Wright Perfumery was located on State Street. Later, Wright moved his business to the corner of Willowbank and Troup Streets. It has been said that "the later establishment has a reputation as one of the most perfect in the country."
Alfred Wright studied business both in the U.S. and abroad and was active in local civic affairs. He was credited with being among the first employers to give workers time off on Saturday so that they could spend it with their families. (Sunday, of course, was a church day.)
Albert Wright died on January 19, 1891, after a long illness. The business was carried on for a number of years after his death.
Known Perfumes By Alfred Wright Perfumery
| | | |
| --- | --- | --- |
| Fragrance | Perfumer | Bottle |
| Mary Stuart (1876) | | |
| Grand Duchess (1877) | | |
| Maud Muller (1894) | | |
| Priscilla (1898) | | |
| American Beauty (1899) | | |
| Juliet (1899) | | |
| Madame Butterfly (1902) | | |
| Reverie (1905) | | |
| Melodie (1908) | | |
| Jockey Club (unk) | | |
—— ## ——
If you have any information you would like to share with us about Jeanne Lanvin, Lanvin perfumes or today's Lanvin enterprise, please use the message sender below.
jen ranalletta, 01/06/2021. Looking for information on his son John Sears Wright. Hoping that my research is correct and he had a farms where my house is currently built.



— —

Christina Wright Swanson, 07/20/2020. Very interesting. Alfred Wright was my great great grandfather.

— —

-, 05/31/2006.
Alfred Wright, the owner of the perfumery, is believed to be the first (major?) employer in Rochester, New York, who closed his business on noon on Saturdays "so that his workers would have ample time for their various private affairs and be ready to attend Sabbath school the next morning."

Alfred Wright began this practice in 1881.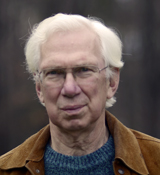 Philip Goutell
Lightyears, Inc.