The Bruno Court perfumery was established in Grasse, France, in 1812, making it one of the older Grasse establishments that survived on into the 20th Century. Bruno Court was involved in both the production of essential oils and in producing a range of fragrances.
The success of Bruno Court was based on the abundance of flowers harvested in the Grasse region of France and the company's ability to produce essential oils from them, largely through steam distillation.
During the 19th century, there were about eighty, largely family-owned, perfumeries in the Grasse region, all, more or less, competing for the same business.
The first decades of the 20th Century saw the rise of synthetic aroma materials. By the end of World War II, in spite of the quality of flowers cultivated in the Grasse region, production costs were becoming prohibitive in a world in which perfume was becoming more and more a mass market product. Natural raw materials were, increasingly, coming from other countries and regions were production costs were a fraction of those in France.
In 1964, Bruno Court was acquired by Mane and ceased to exist as an independent company.
Mane itself dates back to 1871, when Victor Mane started producing fragrant materials from regional flowers and plants. His sons Eugène and Gabriel, modernized and developed the business internationally between 1916 and 1958. Maurice MANE took over from his father Eugène in 1959. Maurice Mane retired in 1995. His son, Jean, became president of the directorate. His other son, Michel, is president of Mane Americas, headquartered in New York.
It was estimated that, as of May, 2006, Mane ranked seventh in fragrance and flavor sales, globally, with (estimated) year 2005 sales of $311.4 million.
More photographs of Bruno Court, from the International Perfume Museum at Grasse, France:
—— ## ——
If you have any information you would like to share with us about Jeanne Lanvin, Lanvin perfumes or today's Lanvin enterprise, please use the message sender below.
-, 08/20/2006.
Just as Roure had their Jean Carles to teach apprentice perfumers, Bruno Court had Lucien Trabaud, who taught the art of perfumery to new Bruno Court perfumery recruits.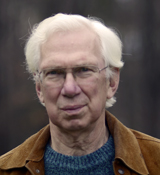 Philip Goutell
Lightyears, Inc.