Richard Hudnut is regarded as the first American to enter the cosmetics field in a major way. Later in his life, although his fortune had been built around various cosmetic and beauty products, he was still referred to by the higher calling of "perfumer" in the better media.
Hudnut's father was a druggist with a store on Broadway and Ann Street in New York City. After graduating from Princeton, Richard Hudnut toured France and returned with the idea of introducing French-style perfumes and cosmetics to American women. In 1880 he registered his trademark in both France and the United States.
Hudnut began by transforming the family drugstore into an elegant showroom. The make over was such that the shop now became a tourist attraction and the business flourished. In time, Hudnut's products became so successful that he closed the retail store and focused on selling wholesale.
In 1916, having made his fortune, Hudnut sold the business and retired to France.
The Richard Hudnut business was acquired by William R. Warner & Co which, in 1955, became the Warner-Lambert Pharmaceuticals Co., which was acquired by Parke-Davis in 1970, which, in turn, was merged into Pfizer in 2000.
Early Richard Hudnut fragrances included Violet Sec (1896), Aimee (1902), Vanity (1910), and Three Flowers (1915). Product lines include Violet Sec Toilet Water, DuBarry Beauty Products, Yankee Clover products, Three Flowers products, and a highly successful line of hair care products.
A number of colorful incidents marked Richard Hudnut's career. In 1901, the U.S. Customs Service sent an officer to his house to inquire about certain imports that Hudnut was receiving at a particularly low cost, as no duty was being paid. The officer was told that Hudnut was not at home.
In 1905, returning from a summer vacation in his Adirondacks camp, Hudnut discovered that his New York apartment had been looted to the extent that even his grand piano was gone.
In 1922, after he had retired from business, Hudnut's stepdaughter married Rudolph Valentino, who, as it turned out, had not completed his divorce from his first wife.
Unlike "lesser" products such as Woodbury and Cashmere Bouquet (Colgate), Hudnut's beauty products were accepted for sale in department stores, an indication of their higher class.
It has also been said that, in his prime, Richard Hudnut never advertised through general mediums. To maintain his class image, dealers were required to sign a contract stating that not only would they not discount his products, they would not bundle his products with gifts of any kind (so as to, in effect, lower their purchase price.)
Although this policy was outlawed in certain states (i.e., Texas), where it was enforceable, the company was known to have enforced it.
Richard Hudnut died in 1928, at Juan-les-Pins, France, at the age of 73.
Click on image to enlarge





1897 Richard Hudnut offer from McClure's Magazine

Hudnut's 1897 Selling Technique

Richard Hudnut was the first American to make a fortune in perfume. This 1897 advertisement in McClure's magazine helps show why. Hudnut sold his less expensive fragrances on "approval." The consumer paid – with postage stamps or money order – and Hudnut shipped the perfume. If you were not satisfied, Hudnut refunded your money. I have no doubt that Hudnut also kept a list of "problem" customers and politely turned down their on approval requests.
| | |
| --- | --- |
| See comment below from Stuart David Schiff. | See comment below from Stuart David Schiff. |
—— ## ——
If you have any information you would like to share with us about Richard Hudnut, please use the message sender below.
Judy T Muniz , 11/10/2021. I used the Ruchard Hudnut products since I was 4 years old.and my mom, was devoted to the excellence of the products.is there any chance to get the shampoo and creme today in any stores??
Thank you.



— —

Stuart David Schiff, 02/16/2021. Here is the box with pamphlets. The contents of the boxes varied over the years. (I have two full ones whose contents are not exactly alike.)
(See images above)

— —

Stuart David Schiff, 01/28/2021. Thanks. I was just trying to explain that the "desks" were not meant as such. The box contained beauty products for the Hudnut beauty course. Most are now empty except I have a full one (and can send a picture to anybody with an interest).


— —

Stuart, 01/06/2021. These empty "desks" are very common and depending on condition, should go for $20-$40. They, though, were not meant as desks but rather were sent to Hudnut Beauty customers filled with Hudnut products. Examples complete with all the products, insert, and beauty booklet are very rare (though I have one).



— —

Athanasia, 01/06/2021. I have found a three flower face powder at my grandparents house. Which my grandmother is 96 years old. The round box is ok. Powder is untouched with the plastic cover still on



— —

Diana Danyluk, 10/30/2020. I just purchased two laptop writing desks that have Richard Hudnut Salon painted on the top with the word "success" scrolled in a floral design. They are both blue. What would be the date on these and are they worth anything. They are in very good condition. Plz advise. Diana Danyluk email Dany4fon@gmail.com. Thank you


— —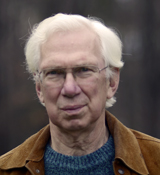 Philip Goutell
Lightyears, Inc.