The official history of Molinard dates the company's origin to 1849 when a chemist, Jeaune Molinard, opened a small shop in Grasse, France, selling scented waters made by his secret recipe.
Both the early history of Molinard and the 1849 date are a bit uncertain but we do know that in 1894 Molinard set up its own distillery and its clientele included Queen Victoria.
In 1900 Molinard built a new factory in Grasse using a structure designed by Gustave Eiffel, best known as the designer of the Eiffel Tower in Paris. In 1920 the company headquarters was moved to Paris.
Molinard's best known fragrances, both still available, are Habanita (1924) and Concreta (1924). Both are of interest for their concepts.
Habanita ("Little Havana") was first introduced in 1921 as a perfume for tobacco. (Fragrancing tobacco is a longstanding industry practice.) Then, in 1924, it was offered directly to consumers as "The world's most long lasting perfume." While considered a bit quirky by modern standards, it still has its adherents — mostly self-assured women but also a handful of adventurous men.
Concreta, also introduced to the public in 1924 and still available today, claims to be the world's first compact (solid) perfume in which "natural flower wax is used directly as a perfume." While the company talks a "very guarded secret" formula, it also boasts patent protection — which generally requires a revelation of what it is to be patented.
Over the years Concreta has gained favor with collectors for its individually hand painted pot tops which have followed a variety of themes.
Since 1981 the company has been in the hands of a fourth generation family member, Jean-Pierre Lerouge-Benard, son of a perfumer and a perfumer himself, who started with the company in 1963. His two daughters are now employed in the business thus bringing on the firth generation.
Molinard boasts a history of working with distinguished glass makers, including Rene Lalique and Julien Viard.
If you have any information you would like to share with us about Molinard perfumes, please use the message sender below.
—— ## ——
Dally Mastri, 06/18/2019. I purchased a beautiful of Molonard de Molinard in 1979-1980
as I am I am a life long admirer and liver of perfume I always say" I am on the search for the "world's" most beautiful perfume". My love affair began as a toddler when my mother sprinkled a sachet made by Dier Kiss down the front our our little baby undershirts. By three I was mesmerized by her perfume Bond St made by Yardley and frequently sneaked in to up cap the bottle and sail away in my mind. Of course as has happened many times perfumes are discontinued much to my dismay. Her next scent became Emeruade which I fell in love with which brought me to try Coty's l'mant and Coty's l'origan all winners. Now I'm an older woman and have kept a journal of most of the nectar I've bought and worn at 72 years old I've found I love so many scents but I am still on the hunt for " the most beautiful perfume in the world" and enjoy reading the source and magnificent "noses" who have so enriched my love of beautiful scents. By the was I bought Molinard at a relatively young age and made the decision to store it properly and bring it out when I was a bit more mature.



— —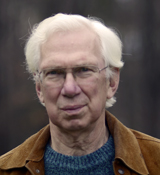 Philip Goutell
Lightyears, Inc.