Park & Tilford was founded in 1840 as a retail shop and importer of luxury goods. Founders Joseph Park (1823-1905) and John Mason Tilford (1815-1891) had met while serving as clerks with the grocery firm of Benjamin Albro. The company was founded with capital from their pooled savings. Financial caution continued to be their theme during their lifetimes.
In addition to being exclusive importers of luxury French perfumes, Park & Tilford became active in the distillation and sale of whiskey, owning or having shares in several U.S. distilleries. Later in its history, Park & Tilford was purchased by David A. Schulte who operated a large chain of cigar stores.
In addition to fragrances issued under their own brand, Park & Tilford was, until 1922, the exclusive U.S. distributor for Houbigant. Park & Tilford was also the distributor for Isabey, a company established in 1924 by Maurice Lowe with financing from the Rothschild family. In 1941 Isabey was acquired by Marcel Guerlain. In 1921 Houbigant set up its own U.S. distribution naming Charles S. Welch as its U.S. vice-president and general manager. Welch came to Houbigant, Inc. U.S.A. from Park & Tilford where he had, among other products, handled the Houbigant line.
—— ## ——
If you have any comments you would like to add about Park & Tilford, please share them with us using the message sender below.
Rose Marie Edwards, 06/16/2023. My grandfather bought Park&Tilford No 3 for my Grandmother back in 1919 or 1921. I have several of the little perfume bottles. When you take the tops off you can still smell the perfume after all these years. Smells so nice.



— —

Robert Belliveau, 06/21/2022. My mother ONLY used Park and Tilford #9 , which made gifts easy for us. Good mother, good product.



— —

--, 01/06/2021. My Mother used Park and Tilford # 9 for many years. It was her favorite perfume.Just wanted you to know someone really liked your product many years ago.


— —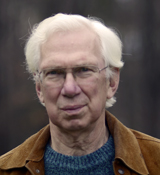 Philip Goutell
Lightyears, Inc.