The Perfume Development Cycle
Regardless of whether you are a small company or an international giant, the perfume development cycle involves the same steps.
If developing a commercial fragrance is your goal, you'll almost certainly start by working on a CONCEPT. If you are a perfumer developing a fragrance for your own pleasure, you might start with the FRAGRANCE itself and, later, articulate your concept.
The perfume development cycle, then, can be broken down into these steps:
Concept
Fragrance
Bottle & Closures
Filling & Assembly (Manufacturing)
Overall it helps to keep in mind that the perfume development cycle simply involves developing a perfume and getting it into a bottle. It's not that complicated.
Concept
For a commercial perfume, the concept is all important. The greatest marketing success is likely to occur when the fragrance (the scent itself), the name, the packaging and the marketing are tied together in a single theme. This requires a good deal of thought and planning.
Even on a less commercial project the perfumer will generally ask himself or herself, "Why am I doing this? What scent am I trying to produce?" This gives the project a focus.
Fragrance
In a commercial project, it is common for the packaging and marketing to take priority over the fragrance itself. Sometimes this can be a mistake. If a perfume is to survive on the market for any length of time, the scent itself will play a major role in its longevity.
For the perfumer who is "experimenting" with scents, the fragrance itself is all important, even to the point where there may be a willingness to produce a really edgy scent that could only appeal to a dedicated few but will never be a mass favorite.
Graphics & Packaging
As a minimum you will want a label for your bottle. More likely you will want your bottle boxed and, perhaps, cellophaned.
For a major fragrance launch, the graphics and packaging are very important. Top packaging designers are employed. You may not have this luxury but it is worth being fussy over your graphics and packaging, even if they are being done by your best friend who is working for free.
Bottle & Closure
Today major fragrance companies develop a new bottle for each new fragrance. This is expensive and out of reach for smaller companies. Smaller companies who are developing a line of fragrances may be willing to pay the design and production costs involved in producing a custom bottle if that same bottle can be used for all of their fragrances.
More common for smaller projects would be a stock bottle with a unique look created by the graphics on the box and label. Today hundreds of stock bottles are available. Some are actually in-stock in the U.S. or elsewhere. Other can be ordered from the manufacturer and will be shipped from a foreign source. Either way, the marketer avoids the design and die costs.
Bottle, closure and overshell should be planned together to insure proper fit during assembly.
Filling & Assembly (Manufacturing)
You order or produce your fragrance, you order your bottles, you have boxes manufactured to fit your bottles. Now it's time to put it all together in a finished, ready to sell, perfume.
If you are producing a small number of bottles — up to 1,000 perhaps — you might do the assembly work yourself — filling the bottles by hand, screwing on the cap of spray, attaching the label by hand, "setting up" the individual boxes and placing your fragrance bottles inside.
If you want your box cellophaned, and if you want to use a crimp-style or press-on style pump, you must take your job to a filling house — an outside contractor — because specialized equipment will be needed.
If you are producing more than 1,000 bottles you almost certainly will use a filling house for your assembly work.
Today some filling houses are willing to take on jobs involving as few as 500 bottles of perfume. If, however, these "short runs" are not a specialty for the filler, you may find your project repeatedly kicked into last place and your deadlines missed.
In selecting and using a filling house, be sure that you have good communications with the management and be sure that your job is in the hands of a reliable employee who can give you honest progress reports.
---
For article updates, etc., add your name to Phil's mailing list.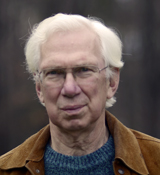 Philip Goutell
Lightyears, Inc.
You might also like these titles available at Amazon: