Filling & Assembly
If you are producing just a handful of bottles, you will, almost certainly, do the filling and assembly work yourself. Even large companies, when producing samples for a customer or for other members of their organization, fill and assemble bottles by hand the same way that you will.
The "Do It Yourself" Basics
Your bottles will have a threaded necks. You will have a threaded spray pumps to match the bottles. The pumps will come with a fitted overshells. Just three pieces.
You fill the bottles, screw on the pumps, place the overshells over the pumps and you're finished, except for labels.
Labels can be something you've created yourself on sticker paper. Stick them on and you're done.
When you're producing only a handful of bottles you won't use a box. Too expensive. If you have to present your fragrance to others, perhaps you'll place it in a gift box or some kind of stock packaging you can buy in small quantities. Working with small quantities, you learn to improvise.
Working With A Filling House
If you are producing your fragrance on a commercial scale, 1,000 bottles up to millions, you will work with a filling house or "contract packager" to fill, seal and box your bottles.
Some filling houses will work with quantities as low as 500 bottles but might not be the right choice for larger runs — 100,000 bottles or more at a time. Others will excel at larger runs and only take smaller jobs when business is slow — and it can be difficult to guess when business, for them, might be slow.
Capabilities
The capabilities of a filling house that works with cosmetics and fragrance (as opposed to food products, for example) will generally have a range of capabilities that include —
Adding alcohol to your fragrance oil,
Filling your bottles,
Sealing your bottles with any type of cap or spray pump you decide to use,
Affixing labels to your bottles,
Inserting your sealed bottles into individual boxes,
Cellophane wrapping your boxes,
Packing your boxes into master cartons for shipping,
Shipping to domestic or international destinations you designate.
Planning
Before you begin ordering materials needed to create your fragrance, talk to your filling house and go over your project with them. Tell them what vendors you are planning to use. They may know some or all of them and be able to make helpful suggestions for working with these vendors. They can tell you which vendors they work with regularly. Using some or all of these vendors might help your project to go smoothly.
They may also be able to warn you about vendors they do not know so that you can allow extra time for delivery of your orders from them in case problems arise.
And, although this would be rare, they might be able to warn you about vendors who are likely to be troublesome. Listening to their suggestions can help you avoid grief.
Once you've outlined your project to them, together you can plan a realistic schedule for the work they will be doing for you.
They will probably want to have all of your materials on hand before they start your job. That means it will be important for you to insure that all of your vendors deliver on schedule. One lagging vendor can hold up your entire job. Be particularly careful in your planning if some of your supplies are coming from Europe or Asia. There can be delays in production or shipping.
Your Responsibilities
Your responsibility is to provide the bottles, closures, labels, boxes, fragrance oil and, with the exception of alcohol, any other supplies that are required to manufacture your perfume. And it is your responsibility to see to it that they arrive at the filling house ahead of the scheduled starting date for your job.
If your filling house has a relationship with certain of your vendors they may be able to help in assuring that there are no delays but the responsibility is still yours.
Be sure you understand each vendor's payment terms and that you are making all payments as required and that the vendor has safely received and booked your payments. In some cases time may be required for checks to clear the vendor's bank account. Be careful about making payments too close to scheduled shipping dates.
Overlooking your obligations to your smallest vendor, and thus having a minor component held up, can delay your entire job.
Communications
A mess up at the filling house can delay your project, sometime for months. It is essential that there is a person — a single person — at the filling house that is familiar with your job and can give you reliable reports on its progress. Or, if there is a lack of progress, honest reports from them as to what has gone wrong and what must be done, by them or by you, to get the job back on track are absolutely essential.
Videos
If you have any questions or comments on this article, please share them with us using the message sender below.
---
For article updates, etc., add your name to Phil's mailing list.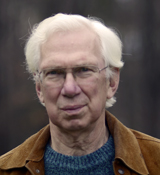 Philip Goutell
Lightyears, Inc.
You might also like these titles available at Amazon: