Labeling Your Perfume
Goverment regulations on fragrance labeling are subject to constant change. To make matters worse for the independent fragrance maker, government information pages on the web are constantly being replaced or deleted with no link to the new material, when it exists. Links that existed for the U.S., Canada, and the EU several years ago have disappered from the web. For the latest information, when it is made available, search your own government's websites. Warning: links you find today may be gone in six months.
---
For article updates, etc., add your name to Phil's mailing list.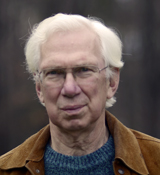 Philip Goutell
Lightyears, Inc.
You might also like these titles available at Amazon: