Product Codes
To market your fragrance through retailers who use scanners at checkout — which today includes the vast majority of all retail shops, even some that are quite small — packaging must include a barcode.
The barcode on the package — either a 12-digit Universal Product Code (UPC) in the United States or a 13-digit EAN (originally called "European Article Number," but now sometimes known as a "International Article Number") elsewhere — is a unique, universal identifier of the product to which it is attached. Variations of the same item — different size bottles for the same perfume or different colors for a t-shirt — require different codes.
When a retailer agrees to sell your fragrance, you will generally be required to fill out product information forms indicating each item's barcode, what it is, and the name of the organization with the right to issue the code.
Registration
The first step in obtaining a UPC or EAN barcode for an item is registration. Barcodes are assigned by an international non-profit association called "GS1." In the United States the organization is "GS1 US." To receive your bar code directly from GS1, you must be a member. Members pay an initial fee to join and then an annual maintenance fee.
Major retailers will require you to be a GS1 member and receive your barcodes directly from them. This will entitle you to a certificate for the barcode with your own company name on it, which is what major retailers want from you.
Small retailers may allow you to use product codes obtained from third-party vendors. These codes can be issued to you by a company which has its own GS1 registration so a product code you receive will reference their company name in the code instead of yours. The code, however, will be universally valid and permanent.
Most major issuers of third-party product codes obtained their own GS1 registration before an annual maintenance fee was required and so, even today, they are exempt from paying the fee. As they don't pay this annual fee, they generally pass on the benefit to their customers. This makes obtaining a product codes from a third party vendor considerably less costly than registering directly with GS1. However, before paying for obtaining a product code from a reseller, first be sure that your retailers require a product code and then be sure that a product code received from a third-party vendor will be acceptable to them.
The product code itself holds no information other than identifying the company owning the code and the unique item to which the number refers. All information about the item — size, color, price, whatever — is keyed into the retailer's inventory control system via product information forms which you will fill out for the retailer.
UPC and EAN
U.S. product codes (UPC) are 12-digits in length. EAN (European) codes are 13-digit. US (UPC) codes are said to be universal, that is, acceptable in countries using EAN codes. In fact, whether a code scans properly or not will depend on the scanning software and hardware in use by the retailer.
Check with your retailers before you register your codes
The best way to get it right the first time is to check with your retailers before you register and obtain your codes. The larger retailers will give you detailed information on their coding requirements. Smaller retailers may accept any coding or even no coding at all. But today, packaging without a UPC or EAN may find it difficult to gain retail distribution.
The physical code
If you have a product code for your fragrance at the time you are preparing the graphics for your packaging, the product code and be incorporated into the design.
If you do not have a product code at the time you are manufacturing your boxes, a code can be added later on a sticker.
If you are going to begin making sales without a product code but anticipate that, if sales expand you will need one, it would be wise to leave a blank space on your outer packaging — the box — where a sticker can be applied at a later date without obscuring any of the required or optional text on the package.
Resources
If you have any questions or comments on this article, please share them with us using the message sender below.
---
For article updates, etc., add your name to Phil's mailing list.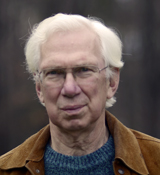 Philip Goutell
Lightyears, Inc.
You might also like these titles available at Amazon: