Boxes For Perfume Bottles
Custom Made, Plain & Printed
As perfume bottles come in all sizes and shapes, boxes must be custom made. Many printing companies offer custom made boxes. Starting quantities, in most cases, will be about 5,000 boxes. Prices go up as your requirements become more "designer orientated." Special colors, inks, varnishes, embossing, die cuts can all add substantially to the price of a box. Spend some time on these websites, then make phone calls. Be sure that you understand what you are getting. Before a box can be made for you, you have to have your bottle and closure so the dimensions can be measured. A manufacturer may be able to give you good suggestions for maximizing your marketing impact without breaking your budget.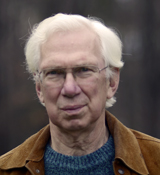 Philip Goutell
Lightyears, Inc.
You might also like these titles available at Amazon: