Unscented Perfume Smelling Strips

For Fragrance Sampling and Testing
French perfumers call them mouillettes ("bread sticks", pronounced moo-yets). They are dipped in fragrance, allowed to dry, then held, momentarily, close to the nose so that the fragrance may be inhaled. It is through the use of these smelling strips that fine perfumes are created, step by step, until the perfumer is ready to present the new compound to the client and the client ready to accept it.
In the laboratory, long, thin, smelling strips are preferred because the perfumer will be dipped then into bottles or vials with thin necks. For client presentation, thicker paddle type test blotters are often preferred as the thin end can be dipped into a vial holding the new perfume while the wider paddle end can be sprayed with a fine mist spray bottle.
Purity and freedom from contamination are requirements of perfume test blotters. Their papers are "unsized," meaning they are free from the sizing added to writing papers (to prevent ink from being absorbed too deeply.)
Smelling strips of a light paper, such as chromatography paper, are preferred by some perfumers in that the thinness of the paper allows the compound to spread. This helps the perfumer analyze the makeup of the compound being tested (using his or her nose!) The purpose of such testing is, after all, to determine what adjustments need to be made to the formula.
Thicker strips are often preferred for client presentation in that they present a more consistent odor.
For testing and sampling perfumes, it is important to remember that whatever smelling strips are used, the same testing strips should be used for all tests! Avoid testing one batch with one type of smelling strip and testing another with smelling strips from a different manufacturer.
An excellent article on smelling ("Using the Brain (Not the Nose) to Smell") by Stephen V. Dowthwaite was published in the December, 2009, issue of Perfumer & Flavorist. Reprints are available from the publisher.
---
For article updates, etc., add your name to Phil's mailing list.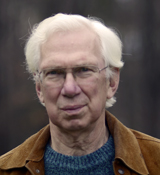 Philip Goutell
Lightyears, Inc.
You might also like these titles available at Amazon: