Strategic Thinking and Fearless Execution:
The Story of Justin Bieber's "Someday"
To most, the 2011 launch of Justin Bieber's "Someday" perfume would have appeared no more than just another celebrity launch, a new perfume dumped into an overcrowded market with nothing to distinguish it beyond its identification with Justin Bieber.
Indeed, "Someday" seemed to follow the well established celebrity fragrance launch template -- interviews, twitter posts, print and TV advertising, a launch at Macy's Herald Square. This is how almost all A-List celebrity fragrances are launched.
But wait. This is a 17-year-old BOY selling a prestige fragrance for GIRLS. And for all the publicity surrounding him, was Justin Bieber really THAT big a celebrity?
Ask yourself, "what companies are behind almost all the best selling celebrity fragrances?" You come up with only three names -- Coty, Elizabeth Arden, and Parlux. When a big celebrity talks about "my" new fragrance they are almost always talking about a fragrance that was developed and marketed, under license, by one of these three companies.
Of these, Coty, with deep pockets, tends to pick up the biggest stars. Elizabeth Arden, with lots of experience and marketing savvy, is close behind and might take riskier bets. Parlux takes what it can get and often does well with it as it has done with Paris Hilton and Rihanna. So ask yourself, "which of these marketing companies was responsible for "Someday"? The answer: "none of the above."
Justin Bieber's "Someday" was developed and marketed by Give Back Brands, a brand new company that had never marketed a perfume before, or anything else for that matter.
Ask, "why would Justin Bieber put his fragrance in the hands of a company that, a year ago, didn't exist?" The answer is the beginning of the story of what made the "Someday" launch so unusual, behind the scenes.
Hip Hop's Intellectual Contribution
Teen music stars have typically been minted by either Disney or one of the major record labels. But since the 1990s the hip hop world has been remaking the music world thanks to the strategic thinking of non-traditional producers, marketers, and performers who have bypassed the established route to musical profits and carved out some very profitable niches of their own. Ultimately many have been taken in by major labels but generally on terms more favorable than what they might have been offered if their careers had been nurtured by the labels themselves.
Celebrities Suitable For Perfume
Not all types of celebrities have proven successful for selling perfume. Athletes, with a few exceptions, have not done well for perfume. The president of Parlux once announced that in the future they would not do deals with celebrities "that sweat." The music world on the other hand has provided perfume with many, many dollars.
Now ask yourself, "what happens when the non-traditional music impresarios meet perfume?" Prior to Justin Bieber, the most cutting edge deal was an arrangement between Parlux and Jay-Z whereby Jay-Z would bring Parlux a number of "his" celebrities and, in return, Jay-Z would, under certain conditions, receive stock in Parlux. When another company sought to take control of Parlux, they first had to negotiate with Jay-Z to buy out his contract.
In short, the hip hop world, having first transformed the music world, was now beginning to transform the celebrity fragrance world and celebrity fragrances play a very important role in the overall fragrance business, particularly among mass marketers.
Justin Bieber's celebrity came through the hip hop world courtesy of Scott "Scooter" Braun and Usher Raymond. Their meeting place was Atlanta, Georgia.
Bieber Background
At the age of 12, with help from his mother, Justin Bieber was uploading videos to YouTube showing himself performing vocals, sometimes while playing the guitar or drums. They were crude but this added to their charm. You can see them for yourself on YouTube. (Search "Early Justin Bieber.")
Usher Raymond was also helped by his mother. She moved the family from Chattanooga to Atlanta when Usher was 12, to give him a better opportunity to enter show business. By age 14 he was recording for LaFace Records. While his career took some ups and downs, particularly when his voice was changing, it continued mostly upward and by age 19 he was a veteran chart buster with some of his songs being produced by Sean "Puffy" Combs.
Scooter Braun moved from Greenwich, Connecticut to Atlanta to attend Emory University with intentions of playing basketball. A falling out with the basketball coach led him to devote more time to organizing parties and he began working out strategies to make his parties the best. These included taking care of nitty picky details before the party so that all would go well for the (paid) guests. He also realized that by moving his parties from venue to venue he would be branding himself as the party maker rather than the venues.
Through his parties, Braun come into contact with the Atlanta hip hop scene and took on a marketing position with So So Def Recordings. But Braun's eye was on having his own talent to mold and manage. Through YouTube he "discovered" Justin Bieber and, after talking to Justin's mother, paid the couple's air fare to Atlanta. Teaming up with Usher and his contacts, he won Justin Beiber a recording contract with Island Def Jam. Braun became Justin's manager.
Bieber the Brand
Remember that Justin Bieber, the young Canadian, was growing to fame without the power of Disney, American Idol, or a role in a TV series. So Braun developed alternative opportunities for Bieber including the use of YouTube videos in which Bieber performed with established entertainers. He also had Bieber make appearances in small towns where celebrities were rarely if ever seen. And there was a lot of social media.
It was a slow road to stardom but the strategy was working.
Licensed Merchandise
In the entertainment world, much money is made by licensing a property to an entity in another field. Take a walk through Toys 'R Us and you'll find one licensed toy after another, each returning money to the TV show or film that licensed it. Hollywood today is bent on backing films that will produce additional revenue through licensing, toys for the most part, but other marketers can get in on the game -- McDonald's for example, or video game makers.
Justin Bieber lacked the clout to enter this world big time but the message was not lost on his manager. Thus, prior to the "Someday" launch, the Bieber brand had been licensed for nail polish (which sold out at Walmart) and scented dog tags (also profitable.)
The question now was, "what about a perfume?"
How Celebrities "Get" Their Own Fragrance
How, if you are a celebrity, do you get your own fragrance? Either a major marketer approaches you and licenses the use of your name to produce "your" perfume or you approach a perfume marketer and offer a license to them to produce "your" perfume. If you are a really big celebrity the marketer will be either Coty or Elizabeth Arden or possibly Parlux. Beyond these three, any offers must be regarded with great care.
But what happens when you think you are a big celebrity with a name that's big enough for someone to take a license to market "your" perfume -- but the big marketers just give you a yawn, or maybe tell you to come back when you are older, or a bigger celebrity.
There was the case of Beyonce Knowles who was offered a chance to launch "her" signature fragrance ("True Star," 2004) but it would be marketed under the Tommy Hilfiger brand and she would just be the face in the ads. Tommy Hilfiger too was just a face. The brand was owned by Estee Lauder.
In 2009, married to Jay-Z and now an even bigger celebrity, Coty took the license to produce Beyonce's perfumes. "Heat" did $3 million in sales at Macy's in it's first month on he market. These were very good numbers for Macy's, for Coty, and for Beyonce. "True Star" had not been a success for anyone.
In 2010, neither Coty nor Elizabeth Arden nor Parlux was jumping to launch a perfume by Justin Bieber.
Why would a male, teen age performer, want to launch a female fragrance? Some in the industry thought it made no sense. But the Bieber people wanted a perfume. Who would do it?
A Substantial Investment
A celebrity fragrance launch generally requires and investment of perhaps $5 to $10 million so a good deal of risk is involved and the major marketers select their licensing agreements very carefully, weighing the long range potential of the celebrity so that when sales of a first fragrance begin to lag, the celebrity's fame will be enough to power a second fragrance launch and so on.
In 2010, while the Bieber people saw lost dollars from Bieber's not having his own perfume, the industry generally saw a Bieber perfume as being too risky. What now?
Bieber's Management Thinks Big
At this point you have to understand that Bieber's team was open to original thinking and strategies that were not the industry norm. Scooter had plucked young Justin from YouTube and Usher had coached him into being a polished and very profitable entertainer. Bieber's name recognition was international. Not bound by the traditional celebrity fragrance template, it was decided they would develop and market the fragrance themselves, through a new but very professional entity set up for this purpose. Money was put up. We don't know who put up what. But enough money was floated to secure the services of some very talented people.
Hook Number One -- The Corporate Face
Scooter Braun and Usher Raymond had their own corporate entity -- Raymond Braun Music Group (RBMG) -- to which Bieber was signed but it was not this entity that would develop and market the Justin Bieber perfume. There was a better idea.
One of the themes so attractive to idealistic youth is the concept of "giving back" something to the community for all the wealth and fame the performer has received from the community. Justin Bieber's new fragrance would be produced and marketed by Give Back Brands. This announcement alone started to charge up expectations for the Bieber perfume to be. The stated policy of Give Back Brands was that profits which would otherwise be distributed to stockholders would be distributed to charities selected by the celebrity who had earned them.
A cynic might point out that several major fragrance marketers had never distributed profits to stockholders but there is no indication that Give Back Brands intended to follow this example. Q uite to the contrary.
Give Back Brands
Give Back Brands was created for the purpose of marketing Justin Bieber's perfume. And, while the corporation was not organized as a non-profit, the public announcement was that profits that would usually go to stockholders would instead be distributed among selected charities.
The "give back" policy was developed with a second hook. The named charities that would receive money from Bieber's perfume were the well known Make A Wish Foundation and a newer charity called Pencils of Promise. Pencils of Promise, a legally organized 501(c)(3) tax exempt non-profit, had been founded in 2005 by Adam Braun, the younger brother of Scooter Braun, Justin Bieber's manager. It offered the potential of Justin Bieber becoming a major donor (through his services) while there was ample opportunity for the charity to highlight Bieber's good deeds. Adam Braun had "trained" at Bain & Company and this potential was in keeping with his outlook that non-profits should employ "for profit" methodology.
For strategies, organization, and effectiveness, Pencils of Promise is worth studying. Their mission involves building schools and providing educational opportunities for third world children.
As for Give Back Brands, if you are going to market a perfume, how do you go about it? It matters not whether you intend to pocket the profits or give them to charity. You still have to sell the perfume.
Usher Raymond's fragrance had been marketed by Elizabeth Arden ("Usher," 2007.) It appears that he had developed some relationships. When the hiring dust cleared, the Give Back Brands team had taken on the look of an Elizabeth Arden alumni association. As described on the now removed Give Back Brands website (www.gbbrands.com) --
"Our Fearless Leaders"
Paul West, Founder & CEO. Former president of Elizabeth Arden.
Robert E. Hollander, President, co-founder. Founder of Brand Sense Partners which brokered the very profitable deal that brought Britney Spears fragrances to Elizabeth Arden.
"Our Deal Maker"
Jim Perry, Exec V-P; Chief Operating Officer. Specialist in intellectual property law. He negotiated many of Elizabeth Arden's licensing arrangements.
"Our Financial Captain"
Dave Suter, Exec V-P; Chief Financial Officer. He had been with Elizabeth Arden when it was part of Unilever Cosmetics; then to Prestige International Fragrance, LLC.
"Our Creative Visionaries"
Noreen Dodge, Exec V-P, Global marketing. Former director of global marketing at Elizabeth Arden.
Patricia Tong, Director of Marketing. From Calvin Klein Cosmetics to Global Marketing Manager for Elizabeth Arden's Mariah Carey brand.
"Our Sales 'Dream' Team"
Mark Falthzik, Exec V-P of Sales. 22 years with Elizabeth Arden, then with his own firm which brought brands to HSN. "...specializing in blockbuster launches in multiple channels of distribution."
Then the "Sales 'Dream' Team" is rounded out with some direct experience at Macy's. Macy's Herald Square in New York City is the epicenter of prestige fragrance launches. Bieber's "Someday" will be classified as a "prestige" fragrance. So from Macy's we add to the team --
Debbie Murtha, V-P of Sales. Experience as retail buyer for G. Fox/Filene's, then on to Macy's where she was a senior V-P for cosmetics.
Nancy Winograd, V-P of Sales. Formerly with Joskes, Robinson-May/Meier-Frank, and Macy's.
So Give Back Brands, a very small, brand new company, had a team which was seriously experienced in developing and selling a prestige fragrance in a global market.
Justin Bieber
All of this activity centered around Justin Bieber. At no point in the development process did Bieber forget to keep his fans informed about what he was doing, through Twitter and through regular encounters with the press.
Bieber played a threefold role. He indicated that he was intimately involved with the development of the fragrance, he commented that he had been shown sample fragrances which were not quite right but one was really nice, and he dwelt upon the "give back" theme that would help children.
While the fragrance was under development, Bieber continued to promote himself heavily through concerts, public appearances, and even a full length film about his life. In short, there was no let up in activities that promoted the name and fame of Justin Bieber. The upcoming fragrance got many mentions.
Justin Beiber has an advantage with "his" fragrance that other celebrities lack. The fragrance marketing company was an extension of the Bieber marketing juggernaut, thus rather than trying to limit his involvement with the fragrance, which is typical of celebrities once they sign a license and perform the responsibilities they are committed to under the contract, Bieber has every incentive to keep working with the fragrance development. Performer and marketer were pulling in the same direction.
As a footnote, his friend Selena Gomez had the opposite outcome with her first fragrance and sued and was being sued by the marketer until they settled their disagreement by agreeing to terminate their relationship.
The Big Bieber Hook
When talking about his perfume, Bieber mentioned that this was the smell he liked to smell on a girl. What fan wouldn't buy it!
The Launch
The launch on June 23, 2011 at Macy's Herald Square was an event. The first 350 fragrance buyers had a chance to be seen with Justin. Before the end of the third week, $3 million worth of "Someday" had been sold, putting it ahead of Britney Spears "Curious" launch by Elizabeth Arden and Beyonce's "Heat" launch by Coty. "Someday" went on to do $130 million in sales. Macy's president, Terry Lundgren, called it their best launch ever.
From the Macy's launch, distribution was quickly extended to Dillard's, Nordstrom, Ulta, Sephora, Shoppers Drug Mart (Canada), and Harrods (UK).
The Fragrance and Packaging
The fragrance for "Someday" was by Firmenich perfumer Honorine Blanc. The scent was described as "fruity gourmand." The bottle was "shaped" by Lance McGregor and was regarded by some as a knockoff of "Lola" by Marc Jacobs. Jacobs did not sue.
While the bottle and scent were nice, they probably played the least important role in the success of "Someday." This was not a case of the packaging pushing the fragrance into the black.
"Someday" was priced starting at $35 for a 1-ounce bottle. This was considered to be quite affordable by the fans who might have spent considerably more for concert tickets. This price was a bit lower than the typical starting price point for "prestige" fragrances. The 1-ounce bottle, a bit smaller than the norm, helped make this possible and profitable.
Strategy Roundup: The Big Hooks
Give Back Brands would develop and market "Someday" and give proceeds to charities designated by Justin.
Pencils of Promise would be one of the designated charities. Founded by Adam Braun, Scooter Braun's younger brother, special opportunities would be created for Justin's charitable works to be publicized, including his talking up the worthiness of the charity prior to the "Someday" launch.
Justin's take on the perfume exemplified by comments such as --
"...this is what Justin Bieber likes girls to smell like..."
"Let's get real, the way a girl smells is very important to a guy."
"I created this fragrance to bring my fans into my world."
As to why he developed a fragrance for girls -- this was "another way I can bring them closer to my world."
And Give Back Brands: "They'll love the scent, but also the opportunity to support some amazing charities."
"It's a fragrance he can't get enough of and can't stay away from, making those who wear it irritable."
"...SOMEDAY is the idea that we can change the world."
"...from my world to yours..."
What "beleiber" (teen girl fan) could resist the chance to become part of Justin's world for just $35? Brilliant! If you have questions or comments, you can add them below.
Followup
(Added 10/31/2013)
In the summer of 2012 Justin Beiber released his second perfume, "Girlfriend." But before "Girlfriend" was released, Justin Bieber's license was sold by Give Back Brands to ... Elizabeth Arden. The terms were not disclosed -- by either Elizabeth Arden or Give Back Brands.
The deal involved a payment by Elizabeth Arden amounting to $26.5 million with an additional payment to be made to Give Back Brands if certain sales targets were met. By January of 2013 this additional payment was $28 million.
The deal between the two companies included the purchase of Give Back Brands inventory by Arden. The Give Back Brands marketing and creative team was to be kept intact and will continue to manage the Bieber fragrances.
Prior to the deal with Elizabeth Arden, Give Back Brands had taken a global license for perfume from Nicky Minaj. This too was part of the Elizabeth Arden purchase.
Licensing
While Give Back Brands was pledged to give to charity profits (presumably from the sale of perfume) that would otherwise have gone to stockholders, if you scan the annual reports of Arden and others, you will find that these companies tend not to distribute profits to stockholders so "profits that would otherwise go to stockholders" can mean zero.
But here the purchase was for licenses and inventory. Presumably Give Back Brands paid some money to obtain these licenses -- and this money, some of which would have been received by Justin Bieber -- does not seem to have been included in the "give back" program.
Some commentators on the deal have questioned its appropriateness for a non-profit. But Give Back Brands itself was never a non-profit. This was no secret. It just had certain published commitments to possibly make gifts to non-profits. In fact, it did make gifts.
Total Arts and Entertainment Marketing
The sale of the Bieber and Minaj licenses to Elizabeth Arden triggered a legal action by Total Arts and Entertainment Marketing's Lawrence Rudolph.
Among other activities, Rudolph had worked with Give Back's Robert Hollander to bring the Britney Spears perfume license to Elizabeth Arden. Rudolph was Spears' manager. It appears that Rudolph also had a written agreement with Robert Hollander to bring the Justin Bieber perfume license to Give Back Brands. His cut was 6% of the deal which suggests and $83 million price tag for Bieber's hookup with Give Back Brands and begins to raise the question of who was really behind the whole Give Back Brands concept.
Rudolph made a claim that he was not paid when the Justin Bieber license was sold to Elizabeth Arden and the money received by Give Back Brands -- initially $26.5 million -- was used to pay obligations other than his. He brought a legal action to force Elizabeth Arden to set aside $5 million from the additional $28 million Give Back Brands was to receive in January of 2013 pending the outcome of arbitration over his claim.
A spokesperson for Elizabeth Arden told the press, "This is not our dispute."
Maybe some day more information will be available on the complexities of the "Someday" deal.
Rudolph now manages Miley Cyrus.
---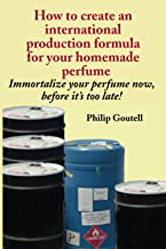 How to create an international production formula for your homemade perfume
Homemade perfumes generally lack commercial value, regardless of how wonderful they may be, because their creators fail to record how their perfumes were made. To profit from a perfume, to sell it, to sell the rights to it, or have somebody sell it for you, you must be able to make more of it. To make more you need the formula, the record of how the perfume was made: what materials were used and how much of each material was used. While the formula is nothing more than a recipe, a simple piece of paper, it is the key to unlocking your perfume's commercial potential. With the formula in your hand you have the ability to make a few dozen bottles more or, like the celebrities, tens of thousands of bottles. How to create an international production formula for your homemade perfume is a guide to getting you started on the right foot, correctly documenting everything you do as you are doing it, and then using these notes with some basic mathematics to write a simple, accurate, universal formula for your perfume. Writing formulas for your perfumes can change the way you think about them. With your formulas in hand your creations are no longer "here today, gone tomorrow." Now, thanks to your library of formulas, your perfumes become immortal!
---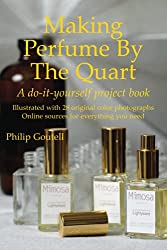 Making Perfume By The Quart: A do-it-yourself project book
While much is written about perfume – the beautiful fragrances... the beautiful bottles – little is available on the "mechanics" of perfume production – the steps that take place on the "factory floor" where a beautiful vision is turned into a finished product, a "ready to sell" perfume. Now you can experience all of these steps, hands on, by making just one quart of your own perfume. If you follow each chapter and do what you are instructed to do, you will end up with from 8 to 64 bottles of your own perfume, depending on the capacity of the bottles you select. Along this "insiders journey," each step is profusely illustrated with professional color photographs and you'll learn — • Exactly what alcohol you'll need and where to get it • Why you'll want (just a little!) water in your perfume • What type bottles you'll need and why you cannot use others • Why you will use a spray and not a cap • How to fill and seal your bottles • How to label your bottles with the correct information so they will be legal for sale • How to select a name for your perfume that will allow you to acquire powerful trademark rights free. If you are a developer of scents you are encouraged to use one of your own for this project. If you are not a scent creator yourself you'll learn how to get a fragrance oil that is exactly right for this project. Online sources are given for all required supplies and materials. Nothing can hold you back from starting your project immediately!
---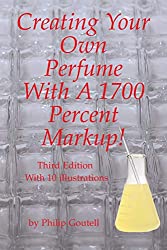 Creating Your Own Perfume With A 1700 Percent Markup! (3rd edition)
Perfume is famous for the markup it can achieve, even for a middle market fragrance. While "everybody knows" that perfume costs next to nothing to make (not completely true) the making of it is often considered an esoteric secret. "Creating Your Own Perfume With A 1700 Percent Markup!" details how a 3-person company with no experience created their own fragrance in response to a marketing opportunity that was too good to pass up. The book explains exactly what was done to create a fragrance for that opportunity but it is far more than a history of the author's project. "Creating Your Own Perfume With A 1700 Percent Markup!" lays out every step in the process of creating your own perfume, either as a do-it-yourself project – and without the benefit of automated equipment some compromises and workarounds are required – or full bore professional production under your supervision. Either way you will be producing a quality fragrance at a remarkably low cost. Do you have a marketing opportunity that would be wildly profitable if only you could obtain your fragrance at a ridiculously low cost? "Creating Your Own Perfume With A 1700 Percent Markup!" is the guide you need to do it.
---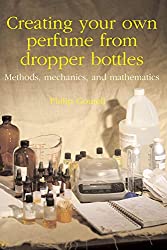 Creating your own perfume from dropper bottles: Methods, mechanics, and mathematics
Now when you make your own perfume you can make it fully "commercial" meaning you will be creating a product ready for regular, continuous sales to friends, relatives, and the public! If the fragrance you've made has already won praise, why not share it with others? Some might pay you for it and want it for their web stores or retail boutiques! Creating your own perfume from dropper bottles: Methods, mechanics, and mathematics guides you through steps that can turn your hobby project into a perfume business. Discover how close you are now and how little more you must do to take what you made with essential oils and dropper bottles into a business of your own! For an introduction to this book, watch this video.
---
How To Launch Your Own Perfume Company: A Simple Business Plan
You can build a perfume business of your own using this business plan as a guide. By following its detailed strategy you learn to identify motivated groups of potential perfume buyers. Members of these groups are near the tipping point of desire for a new perfume. You don't know these people and they don't know you but you know a marketer they trust, one who does not currently sell perfume and might never think of selling perfume were it not for your approach. Here is where you step in with a professional plan, promotion, and perfume to take advantage of this ripe opportunity for mutual profit. Before your first promotion has peaked, you will already be developing a relationship with your next marketing partner. Following this plan, you will gain more and more profit with each new marketing partnership.
---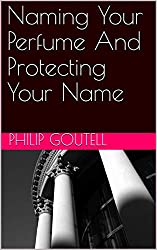 Naming Your Perfume And Protecting Your Name
A really great name, a special name that is just right for a particular perfume or perfume marketer (or entrepreneur with money to invest!) can be worth a ton of money. But few individuals with great ideas ever manage to cash in on those brilliant ideas. Instead they wait while others "discover" their idea, acquire legal rights to it and make all the money while they are left out in the cold without a penny having been earned for what was once THEIR idea.
If you are struggling to name your perfume and are looking for a name that will have real value, "Naming Your Perfume And Protecting Your Name" will help you weed out low value names and point you to names that have better marketing value plus the potential to become valuable assets in themselves.
If you have a great name you want to protect but no fragrance, "Naming Your Perfume And Protecting Your Name" will guide you through the simple steps you must take to acquire a legal right to that name before someone else grabs it! Best of all, "Naming Your Perfume And Protecting Your Name" shows you how to gain strong legal protection for your name without a lawyer and without spending more than pocket change.
Never had an idea for a product name? Never thought much about perfume? "Naming Your Perfume And Protecting Your Name" may stimulate your interest in a whole new game that, when played well, can make you lots of money without your having to leave the comfort of your home office.
---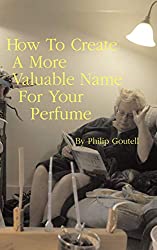 How To Create A More Valuable Name For Your Perfume
When you name a perfume you create a valuable asset – the name itself. To sell your perfume you want the most effective name possible. But a good name can have value beyond the edge it gives your sales. In naming your fragrance you are creating a trademark and a trademark can have value independent of the product. The value of that trademark can vary. Much depends on how well, in naming your perfume, you follow the trademark "rules." How To Create A More Valuable Name For Your Perfume first helps you develop a name that will be effective in selling your perfume. It then prods you to make use of certain techniques that can turn a good name into a great trademark, strong and valuable. If you have questions about how to protect a name, How To Create A More Valuable Name For Your Perfume will answer many such as:
Can you protect your name yourself or do you need a lawyer?
Can you register a trademark without a lawyer?
What does it cost to register a trademark?
How do I enforce the rights I have established?
How To Create A More Valuable Name For Your Perfume covers both state, federal, and international protection.
---
For article updates, etc., add your name to Phil's mailing list.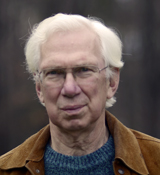 Philip Goutell
Lightyears, Inc.