Making your perfume make money
You may have the right scent;
You may have the right advertising;
But without the right markup you cannot make money!
(Our markups are large. This makes our fragrances profitable!)
If you want to create a perfume or cologne that can make money, you must engineer your fragrance to make money. You must build your fragrance with a large enough markup to cover your manufacturing costs, your advertising expense, and your discounts to retailers and wholesalers — and still give you maximum profit!
This is how we get the markup we need
We get "factory price" on our perfumes because we become the factory. That may sound like a big deal but when you understand what we do you will see that it's simple — and it doesn't require capital.
When you become the "factory "you think of your product – be it an automobile or a perfume – in terms of the cost of each component, each nut and bolt, and you ask yourself repeatedly "Do I really need this?" Working with a cost target you are forced to make compromises and this is good. You learn the difference between what you would like and what you need. You learn not to waste money!
Our markup is high because we have learned how to produce good fragrances at a low cost
When we developed our first fragrance we learned lessons that continue to guide us. We documented what we did, step by step, so that we could do it again and so others could do it too. The guide we put together is called Creating Your Own Perfume With A 1700 Percent Markup! It is available to you here as an instant download in pdf format. Creating Your Own Perfume With A 1700 Percent Markup! is also available as an photo-illustrated softcover book at Amazon.
If marketing a perfume or cologne of your own is in your mind or on your drawing board, you will find Creating Your Own Perfume With A 1700 Percent Markup! to be a significant help in making it more profitable!
Photo-illustrated softcover edition available from Amazon
.
---
For article updates, etc., add your name to Phil's mailing list.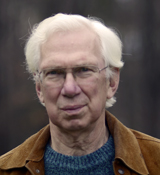 Philip Goutell
Lightyears, Inc.