Making Perfume By The Quart

A do-it-yourself project book
Illustrated with 28 professional color photographs.
Online sources for everything you need.
If you love perfume you may dream of having one of your own – but it can seem too complicated, too "from another world." Making Perfume By The Quart brings it down to earth in ten remarkably easy chapters that guide you through the process, from concept to finished perfume.
By agreeing to make just one quart, you avoid two big obstacles: (1) cost and (2) fear of messing it up. Now your "investment" is pocket change and if you aren't satisfied with your results, no one has to know.
Much is written about perfume but little is available on the "mechanics" of perfume production – the steps that take place on the factory floor. Now you can walk these steps, hands on, making just one quart of your own perfume. You'll learn —
Exactly what alcohol you'll need and where to get it.
What type bottles you'll need and why you cannot use others.
Why you will use a spray and not a cap.
How to fill and seal your bottles.
How to label your bottles to be legal.
How to select a name and acquire trademark rights.
Online sources are given for all required supplies and materials. You can start working on your project immediately!
Making Perfume By The Quart is now available at Amazon.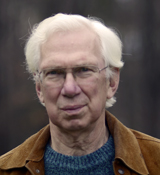 Philip Goutell
Lightyears, Inc.
Making Perfume By The Quart:
A do-it-yourself project book
by Philip Goutell