The Alfred Wright Perfumery bottles shown here are typical 19th century fragrance bottles. These bottles, most likely, were made by one manufacturer while the stoppers were made by another. Hence, we see the top bottle at the right with a decorative "AW" trademark etched into the stopper while the bottle beneath it has a plain, "off the shelf," stopper.
The plain stopper was, most likely, used in Alfred Wright's beginning years in perfumery. Then, as Wright became more successful (late 1880's), the more decorative stopper probably came into use.
Also note on the top bottle that the fragrance has a name — Violet. (Or it could be that "violet" is simply a description of the fragrance.)
The bottom bottle, without any name on its label, might very well have been used for a number of different early Alfred Wright fragrances which were identified in some other way — or filled from a bulk dispenser.
—— ## ——
If you have any comments you would like to add about Alfred Wright Bottles or Alfred Wright, please share them with us using the message sender below.
val magnus, 01/11/2023. hello-have one of his bottles in carnation-

— —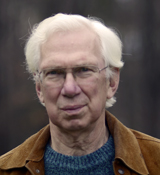 Philip Goutell
Lightyears, Inc.