In 1927, Jeanne Lanvin, it is said, presented this fragrance to her daughter, Marguerite, on the occasion of Marguerite's thirtieth birthday. Marguerite (also known as "Marie-Blanche") was asked to give it a name. An accomplished musician (she sang opera), Marguerite called the new fragrance "Arpège" ("arpeggio"). Arpège proved itself a huge success for Lanvin and, in a "reformulated" version, is still on the market today.
Arpège was created for Lanvin by her newly installed, in-house perfumer, André Fraysse. Perfumer Paul Vacher collaborated with Fraysse on the composition.
Descriptions of Arpège talk of it being a true arpeggio, with its different notes being played distinctly, one after another, rather than unfolding simultaneously. In the words of one commentator, "rose dusted by opalescent aldehydic shimmer unfolds first, followed by rich jasmine." Having just, as I write this, accidently spilled a considerable amount of Arpège on my notebook — and now being totally infused with Arpège — I would liken Arpège to one of Jeanne Lanvin's black evening dresses — formal, sophisticated, designed for the mature woman — a fragrance which is beautiful but only within a very formal, structured setting. Classical music, yes, but not for those who attend concerts in blue jeans.
In 1993, Arpège was "reorchestrated" by Hubert Fraysse. The result was a new fragrance but one which, it is said, pays serious homage to its classical roots.
The original Arpège round, black and gold bottle was produced for Lanvin by Brosse glassworks. The bottle was designed by Armand Albert Rateau and decorated with the Lanvin trademark derived from a sketch by Paul Iribe.
—— ## ——
If you have any comments you would like to add about Arpège or Lanvin, please share them with us using the message sender below.
Luisa Diaz, 07/22/2020. This is a very classy perfume as Chanel N5 ! It's very soft and it's fragrance last for hours!!.



— —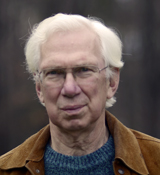 Philip Goutell
Lightyears, Inc.