Azuréa was created for L.T. Piver by chemist/perfumer Pierre Armigeant (1874-1955) in collaboration with chemist George Darzens. It was launched in 1897 and, by 1901, was firmly entrenched in "better" stores throughout France and the United States — and other countries where Piver products were marketed.
A February, 7, 1907 copy of the Atlanta Constitution indicates that Azuréa was currently being sold at Keely's department store in that great American city.
As with other Piver fragrances, Azuréa was used for a number of different products, including fans ("eventails".) A bottle of Azuréa Eau Végétale is seen below.
—— ## ——
If you have any comments you would like to add about Azuréa or L.T. Piver, please share them with us using the message sender below.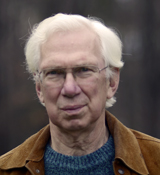 Philip Goutell
Lightyears, Inc.