The hob bottle shown here is far from the original bottle used for Balalaika but the Lelong perfume business was not a consistent success. For Lelong, who flooded the market with his fragrances, there were but a small number of true winners and a larger number of offerings that, while clever and amusing — and relatively expensive — never translated into a blockbuster business.

The fragrances lingered on, after Lelong's talented couture apprentices had long since gone on to open their own design houses.

Balalaika, in the bottle shown here, is an example of a Lelong fragrance that hung on for years but failed to light a big fire at the sales counter

.


—— ## ——
If you have any comments you would like to add about Balalaika or Lucien Lelong, please share them with us using the message sender below.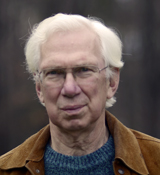 Philip Goutell
Lightyears, Inc.