Lucien Lelong
Lucien Lelong was born in Paris on October 11, 1889, two years after his father had founded a textile business. Lelong attended the Haute Etudes des Commerciales in Paris from 1911 to 1913, getting the business training that became so helpful to him in his enormously successful career.
On completing his formal education his plan to open a business of his own was delayed by the First World War. Finally in 1918, when the war had ended, Lelong was able to open his salon.
In 1927 Lelong married his second wife, Natalia Pavlovna (Princess Natalie Paley), daughter of Paul Alexandrovitch, Grand Duke of Russia, and Olga Valerianova Karnovich, Princess Palie. the 22 year old princess is generally considered to have been quite a beauty (she later moved to Hollywood) and often wore Lelong's creations to parties. Their marriage lasted ten years.
In its early years, Lelong's business was known more for the quality of his fabrics rather than for their design. But gradually Lelong became an innovator. He diversified into stockings and lingerie and, in 1934, introduced a line of ready-to-wear clothes which he named "Editions". In 1939 he introduced a collection of tight waisted, full skirted dresses — Christian Dior's "New Look" of 1947.
From 1937 until 1947 Lelong served as the President of the Chambre Syndicale de la Couture, the governing body of Haute Couture. During the war, Lelong is credited with saving French couture by derailing a plan of the German occupation to move Paris houte couture to Berlin. As a result of his negotiations, 92 fashion houses — yes, 92!!! — were able to remain open during the war. In 1941 Lelong reopened his own business.
Lelong is credited with having a great eye for talent and encouraging young designers. Pierre Balmain worked for Lelong from 1939 to 1941. Christian Dior worked for him during and war up until 1946. Hubert de Givenchy also got his start with Lelong.
Lelong began introducing perfumes in 1924, the first being named simply "A", "B", and "C". (Remember, this was the age of Chanel No.5 and Rallet No.1.) It would appear that no information is available as to who helped him create his fragrances.
It is interesting to note that his proteges, Dior and Balmain, began introducing their own perfumes immediately after starting their own businesses. Dior developed a relationship with legendary perfumer Edmond Roudnitska. Balmain developed a relationship with colorful and controversial perfumer Germain Cellier.
It took Hubert de Givenchy ten years to get the message but today the Givenchy business sells large quantities of perfume.
Lucien Lelong died on May 11, 1958, in Anglet, Pusses-Pyrennes, at the age of 69.
Perfumes By Lucien Lelong
—— ## ——
If you have any information you would like to share with us about Lucien Lelong or Lucien Lelong perfumes, please use the message sender below.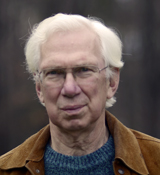 Philip Goutell
Lightyears, Inc.