In 1949, when Beau Belle was launched, Bourjois was among the top French perfume and cosmetics companies. Thanks to the foresight of its owners, Bourjois had survived the War better than some of its competitors and it was poised for growth. But Beau Belle never became one of its major fragrances.
In 1953, owner Pierre Wertheimer stated in an interview with Time magazine that he had no intention of launching additional fragrances for Bourjois as (in 1953) a perfume took years to develop and $100,000 to establish a brand — and he already had a winner in Evening In Paris, the fragrance that was pulling 75% to 80% of the business. It was obvious at this point that Beau Belle was not going to become another Evening In Paris.
But in the same interview with Time magazine, Wertheimer's 72-year-old perfumer managed to get in a few words, which suggests to me that this perfumer occupied a very senior position in the company. It was, in fact, this perfumer who had created Evening In Paris, launched in 1928, and who had played a role in every Bourjois perfume launched since then. This perfumer was, of course, Ernest Beaux.
Now this is just pure speculation but I can't help but wonder if the naming and even the "B" shaped bottle had some personal connection with Bourjois' chief perfumer. Was the "beau" a bit of a play on the name "Beaux"? Was there a connection to Beaux's son — also a perfumer for the company — who was married around this time?
Maybe this is all just crazy speculation but I can't help but feel there is an untold story around this fragrance, its name, and the bottle in which it was offered. If you have any knowledge of the origins of Beau Belle, please share them with me. (See the message sender below!)
—— ## ——
If you have any comments you would like to add about Beau Belle or Bourjois, please share them with us using the message sender below.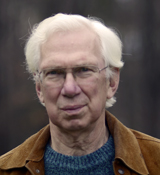 Philip Goutell
Lightyears, Inc.