When Robert Bienaimé launched his own perfume house (Parfums de Bienaimé) in 1935, among his first successful creations was his Cuir de Russie.
At the time, this "Russian Leather" theme was popular, having been used to great effect by Chanel and others. Unlike today when fragrances must carry unique names, in France in the first half of the 20th Century, a number of marketers might hit on the same — or a similar — name. "Chypre" was another popular name for the fragrance from several marketers, Coty, of course, being the leader.
—— ## ——
If you have any comments you would like to add about Cuir de Russie or Bienaimé, please share them with us using the message sender below.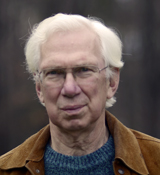 Philip Goutell
Lightyears, Inc.