There are, perhaps, three Chanel stories which, of course, are closely related. First, there is the story of Gabriel "Coco" Chanel (1883-1971), the girl from a humble, nasty background who forced her way into the society world and became an international fashion icon for her fashionable dresses. That story has been well told by Edmonde Charles-Roux in her book, Chanel, although Charles-Roux makes it quite clear that Coco Chanel work tirelessly to conceal, obscure and distort her personal biography.
Next there is the story of A. Rallet & Co. of Moscow, Russia, and its chief perfumer, Ernest Beaux (1881-1961). Beaux "inherited" his position with Rallet through his father, a perfumer, member of the board, and superintendent of the company. Beaux learned his craft and art as a laboratory apprentice.
Rallet was one of two major Russian fragrance houses that had been founded by Frenchmen. (The other was Brocard. Coty too would establish himself in Russia — just before the Russian Revolution of 1917!) Both Rallet and Bocard were successful; both sold internationally; both had hundreds of items in their product lines.
In 1912, Ernest Beaux, now Rallet's top perfumer and manager of it's laboratories, had a grand success with his Bouquet de Napoleon.
Then came the Russian Revolution. Rallet, Bocard, Coty were all nationalized. The owners lost their capital. Managers appointed by the new government took over the businesses. A. Rallet & Co. — what was left of it — and Ernest Beaux decamped for Grasse, France, where they were taken in under the sheltering wings of Chiris, a major fragrance wholesaler, who had probably been a major supplier to Rallet.
In 1921, Gabriel Chanel, for reasons unknown, decided to create a perfume for her new, successful, fashion business. Previously fashion designer Paul Poiret — now a Chanel competitor — had established a fragrance house, Parfum de Rosine, named for one of his daughters.
Gabriel Chanel was introduced to Ernest Beaux. Although we tend to forget it today, at this point it was Beaux who was established in his career, although it had been disrupted by the Russian Revolution. Chanel, although her fame was growing, was still struggling to get a foothold in the fashion world. Their first perfume together was the greatest legend of all time — No. 5 — or, as we more commonly know it, Chanel No. 5.
The final link in this story starts with a small cosmetics business launched in 1862 by Joseph Albert Ponsin. Ponsin hired Alexander-Napoleon Bourjois, who expanded the business and, ultimately, came to own it. Before his death, Bourjois took on a partner, Emile Orosdi. After Bourjois's death, Orosdi acquired the balance of the business from Bourjois's family. Through circumstances, Orosdi became acquainted with Ernest Wertheimer. Wertheimer invested in Bourjois. Perfume was added to the product line. Wertheimer and Orosdi went on to build a department store, Galeries Lafayette, in part to sell their perfumes and cosmetics.
Ernest Wertheimer's son, Pierre, was a horse race enthusiast — as was Gabriel Chanel. Chanel bought forms for her hats at Galeries Lafayette. They became acquainted. On April 4, 1924, Parfums Chanel was established, with Gabriel Chanel a 10 percent owner. She was to complain about the size of this share for most of the rest of her life but her 10 percent share made her wealthy without having to do anything. She continued to own her clothing business 100 percent.
Ernest Beaux who, by this time, had created Chanel's No. 22, now went to work for the Wertheimers as director of their Bourjois laboratory. His greatest creation for Bourjois was Paris de Soir / "Evening in Paris" but he continued to create fragrances for Chanel. (Like Chanel No. 5, Evening in Paris is still on the market today!)
The business relationship between Gabriel Chanel and Pierre Wertheimer was colorful to say the least. The marketing power of the Wertheimers made Chanel perfumes world famous. Prior to World War II, a factory was established in Hoboken, New Jersey, to make Chanel and Bourjois products. Gabriel Chanel complained. Hoboken wasn't France. The Federal Trade Commission complained. You can't suggest that your product is made in France if it is made in Hoboken. Labeling was revised. The brand continued to flourish. Coco tried to introduce her own, non-Wertheimer perfumes. The Wertheimers had them seized by the authorities. During World War II, Gabriel Chanel closed her couture business. The Wertheimers sold Chanel No. 5 to the U.S. Army PX system. Chanel No. 5 emerged from the war as the world's best known fragrance. Gabriel Chanel's first post-war collection in Paris was met with a general lack of interest. Her outfits were considered to be dated.
When perfumer Ernest Beaux retired, he was replaced (in New York, where Parfums Chanel was now headquartered) by perfumer Henri Robert. (Elizabeth Arden had tried to hire Henri Robert but he wanted more money than Arden was willing to pay!). When Henri Robert retired, he was replaced by Jacque Polgue. Parfums Chanel continues its dedication to quality, even though their products have found mass distribution. Try any Chanel perfume on the market today — not just a quick spritz, but wear it for hours — and you'll discover just how good perfume can be.
Today the Chanel business, both perfume and couture, is in the hands of the Wertheimer family.
Perfumes for Chanel by (Perfumer Unknown)
| | | |
| --- | --- | --- |
| Fragrance | Perfumer | Notes |
| Glamour (1933) | Ernest Beaux | |
| No.46 (1946) | unknown | Advertised as a victory celebration at the end of World War II |
Perfumes for Chanel by Jacques Ploge
| | | |
| --- | --- | --- |
| Fragrance | Perfumer | Bottle |
| Antaeus (1981) | Jacques Ploge | |
| Coco (1984) | Jacques Ploge | Jacques Helleu |
| Bois Noir (1987) | Jacques Ploge | |
| Chanel Pour Monsieur Concentrée (1989) | Jacques Ploge | |
| Égo´ste (1990) | Jacques Ploge | |
| Cristalle Eau de Parfum (1993) | Jacques Ploge | |
| Platinum Égo´ste (1993) | Jacques Ploge | |
| Allure Eau de Toilette Coco (1996) | Jacques Ploge | |
| Une Fleur de Chanel (1998) | Jacques Ploge | |
| Allure Eau de Parfum (1999) | Jacques Ploge | |
| Allure Homme (1999) | Jacques Ploge | Jacques Helleu |
| Coco Mademoiselle (2001) | Jacques Ploge | |
| Allure Eau Fraîchissante pour l'Été (2002) | Jacques Ploge | |
| Allure Homme Eau Fraîchissante pour l'Été (2002) | Jacques Ploge | |
| Chance (2002) | Jacques Ploge | |
| Allure Eau de Parfum (1999) | Jacques Ploge | |
| Allure Homme (1999) | Jacques Ploge | |
| Allure Homme Sport (2004) | Jacques Ploge | |
| Allure Sensuelle (2005) | Jacques Ploge | |
—— ## ——
If you have any information on Chanel perfumes, please share it with us using the message sender below.
[an error occurred while processing this directive]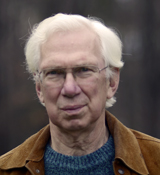 Philip Goutell
Lightyears, Inc.