N perfume by Lucien Lelong was a tribute to his second wife, the great beauty Natalia Paley (1905-1981) whom he married in 1927. Paley was the daughter of Grande Duke Paul Alexandrovitch and his second wife, Princess Paley (Olga Pistolkors). Natalie Paley was the first cousin of Nicholas II, the last Romanov emperor of Russia.
Paley, born in France, returned to France at the time of the Russian Revolution. Both her father and brother had been killed by Bolsheviks. During her mariage to Lelong she worked for him as a fashion model and then launched a career as an actress, working both in France and the United States.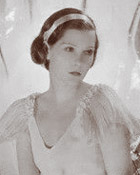 Natalie Paley
In 1937, having divorced Lelong, Paley married John Chapman Wilson, a prominent theater producer, and settled in New York City where she began a long career in public relations for fashion designer Mainbocher (Main Rousseau Bocher) who had once (1929) been editor-in-chief of French Vogue.
Natalie Paley's life far overshadowed her namesake fragrance, N.
—— ## ——
If you have any comments about N, Nathalie Paley, or Lucien Lelong perfumes, please share them with us using the message sender below.
Nancy turner , 03/15/2019. In the 1940s , my mother had a soft cornered triangular box printed like a castle containing 3 Lucien Lelong perfumes of of which was indescrete; still love that fragrance


— —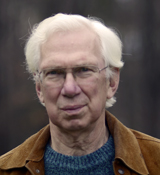 Philip Goutell
Lightyears, Inc.