Click on image to enlarge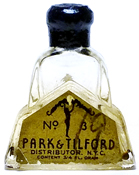 Park & Tilford No. 3
Park & Tilford was the distributor of this fragrance which they marketed under their own brand. It is, perhaps, worth noting that in 1930 Rallet also introduced a No. 3 perfume which was distributed by Coty, a company with a strong presence in the United States.
—— ## ——
If you have any comments you would like to add about Park & Tilford No. 3 or Park & Tilford, please share them with us using the message sender below.
MARGARET GARAGHTY, 10/30/2020. I have just acquired a miniature P&T No 3. Empty bottle but I wonder why there is a hole in the screw on lid please I'm guessing there is a decorative piece missing I think it is too early for a spray dispenser.


— —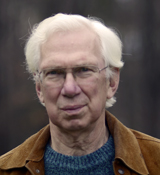 Philip Goutell
Lightyears, Inc.