NOTE: The following includes material from Russian sources automatically translated into English. These translations are often a bit jumbled and it is difficult to judge the reliability of the sources. Corrections will be welcomed. (Use the message sender at the bottom of the page.)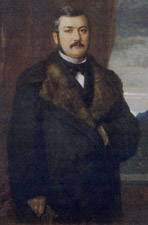 Alphonse Rallet
In the summer of 1843, Alphonse Rallet (1819-1894) established a soap and perfume manufacturing business at 47 Vyatskaya Street in Moscow. Rallet brought with him French technicians and modern manufacturing equipment. In the beginning, Rallet produced perfumery water, eau de cologne, soap, lipstick, pomade, and powder for a luxury market hungry for these products. The company flourished.
In 1854, Alphonse Rallet married Marie Farconet, daughter of the mayor of his native Grenoble. Two years later, Rallet sold an interest in the company to two associates, Emile Baudrant and a "Byuzhonu", with the understanding that the "Rallet" name would continue to be used. In 1857, Rallet returned to France.
Some accounts have Rallet leaving Russia due to health problems. However, he continued to lead an active life on his return to France, purchasing and restoring the château Servien, becoming mayor of Bivers, and joining Baudrant and Louis Vicat in forming Ciments Vicat — a cement business which is a world leader today.
Rallet's brother, Eugene, who had joined him for a while in Moscow, also returned to France and married Leonie Farconet, Alphonse Rallet's sister-in-law.
Around 1862-1863, Friedrich Dyuktua gained control of the business. Under the direction of his son, Arman Dyuktua, the company became known as "A. Rallet & Co." In 1898 A. Rallet & Co. was acquired by Chiris.
Initially Rallet owned a single steam engine for power. But the company expanded from year to year, purchasing plantations in South Russia so that perfumery materials could be produced in house rather than being purchased from France or Italy. When a new factory was established at Butyrkakh in 1899 (the beginning of the Chiris era), it featured state of the art technology including mechanized production, electricity, an elevator, steam engines and a telephone. By 1910 Rallet offered 675 individual products. By 1914, its Moscow factory alone employeed 1600 workers.
Over the years Rallet garnered over 60 awards for quality. Rallet was cited for excellence in both its products and their packaging. Awards were achieved at the Paris Exposition of 1878, and the famous Paris Exposition of 1900. Rallet won the title of official purveyor to the courts of Imperial Russia, Romania, Montenegro, Persia and Serbia. Rallet products were distributed as far away as China.
In 1998, Ernest Beaux joined Rallet as a lab technician in Rallet's soap works. Beaux had been born in Moscow where his perfumer father, Edouard Beaux, was employed by Rallet. In time, Beaux's older brother, also Edouard, became a member of Rallet's administrative board.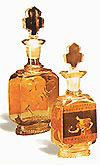 After a two year absence for French military service, Ernest Beaux returned to Moscow and joined Rallet's perfumery division where he worked under Rallet's technical director, A. Lemercier, who Beaux later praised as being an original thinker who helped expose Beaux to modern trends. This was the age of great innovations in perfumery and Beaux studied fragrances from L.T. Piver, Houbigant, and Coty — whose products, initially, were distributed in Russia by A. Rallet & Co.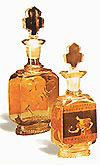 In 1907, Beaux himself became Rallet's technical director and launched his first perfume. In 1912 Beaux achieved his first great success with his Bouquet of Napoleon, created to celebrate the 100th anniversary of the battle of Borodino, Napoleon's last but very bloody victory in Russia. Beaux was known to be a great admirer of Napoleon and, for the occasion, Rallet produced an entire booklet on Napoleon to go with the promotion of the perfume.
In 1913, for the tercentenary of the Romanov dynasty, Beaux created Bouquet of Catherine, a feminine counterpart for the Bouquet de Napoleon.
Click on image to enlarge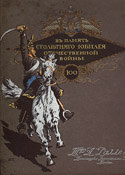 To support marketing efforts for it's 1912 Bouquet of Napoleon, Rallet issued this informative booklet about Napoleon's campaign in Russia.
For reasons unknown, this fragrance failed to achieve the success Rallet had enjoyed with the Bouquet of Napoleon and ultimately was renamed and relaunched as Rallet Le No.1. In 1914, war broke out in Europe and in 1917, with the Bolshevik rise to power, Rallet properties in Russia were seized and the company became "Soap and Perfume Works No.7".
Rallet in Russia Post 1917
In 1930, Soap and Perfume World No.7 was renamed Svoboda ("Freedom") and stopped producing perfume. During the Second World War, Svoboda was awarded the Red Banner for its contribution to the war effort. In addition to soap, Svoboda manufactured containers for antigas pencils and various types of explosives including fuses for grenades. (It is interesting to note here the parallel to the Revlon company. When Charles Revson was seeking government contracts at the outbreak of World War Two, he was asked if he knew anything about powder. He replied that he knew everything about powder... and was awarded the desired contacts in spite of the slight misunderstanding as to what type of "powder" was involved.)
Rallet in France Post 1917
While Ernest Beaux was off at war, Rallet's French employees reestablished the company at La Bocca, France, in the main Chiris factory building. Upon his return from the war in 1919, Beaux was given a new laboratory and he began a series of experiments which led to the development of what would become Chanel No.5 and Chanel No.22. At some point, Rallet's Le No.1 was introduced in the French market.
In 1922, Beaux left Rallet to represent his friend Eugene Charabot in Paris. In 1924 Beaux was hired by the Wertheimers to become technical director of their well established Bourjois perfume and cosmetics company — and the newly established Parfums Chanel.
Rallet continued to try to reestablish itself in France under Chiris ownership but was sold to Coty in 1926 after Beaux's departure. Coty had a longstanding relationship with both Leon Chiris and with Rallet.
Coty continued to promote Rallet products — as a luxury brand — through the 1930's and 1940's. When Pfizer acquired Coty in 1963, Rallet became a Pfizer brand. At some point the Rallet name — and Rallet Le No.1 — was passed on to Marie Earle Products, Rallet Corp., New York, and thereafter faded into obscurity.
Perfumes By Rallet: pre-1917
Perfumes By Rallet: post-1917
| | | |
| --- | --- | --- |
| Fragrance | Perfumer | Notes |
| Le No.1 (post-1914/1923) | Ernest Beaux | First introduced in 1913 as the Bouquet de Catherine. Offered in an opaque black glass melon shaped bottle with jadite green glass stopper in 1923. |
| Sada Yakko (1925) | A. Lemercier (?) | Reintroduction from Rallet in France |
| Gardénia (c.1926-1929) | unknown | |
| Le No.3 (c.1925-1929) | unknown | |
| Le No.33 (c.1925-1929) | unknown | |
| Floric (1927) | unknown | |
| Xyris (1928) | unknown | |
| Maidou (1930) | unknown | |
| La Giroflée (1932) | unknown | |
| Confession (1934) | unknown | |
| Last Paradise (1935) | unknown | |
| Le Success (1935) | unknown | |
Photos of Rallet Chrysolys courtesy of Emre Kahraman. No date or other information is currently available for this Imperial Russian fragrance.
–– ## ––
If you have any information you would like to share with us about Rallet, please use the message sender below.
Nataly, 11/14/2021. Here first film about Beaux. I was as consultant. Please, write me what you think?.
https://m.youtube.com/watch?v=1FEZk9HkRZ0 [In Russian with English subtitles]

— —

Emre Kahraman, 03/11/2021. I found a bottle with the name 'CHRYSOLYS A.RALLET& Cie'.One color emboss label has a artnouve lady and only this brand on it.Bottle is triangle crystal glass.I couldnt find any information about it.
If you would give me any information about it,I would glad.

— —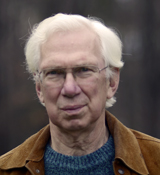 Philip Goutell
Lightyears, Inc.